Gambhir sponsoring education of children of 25 CRPF personnel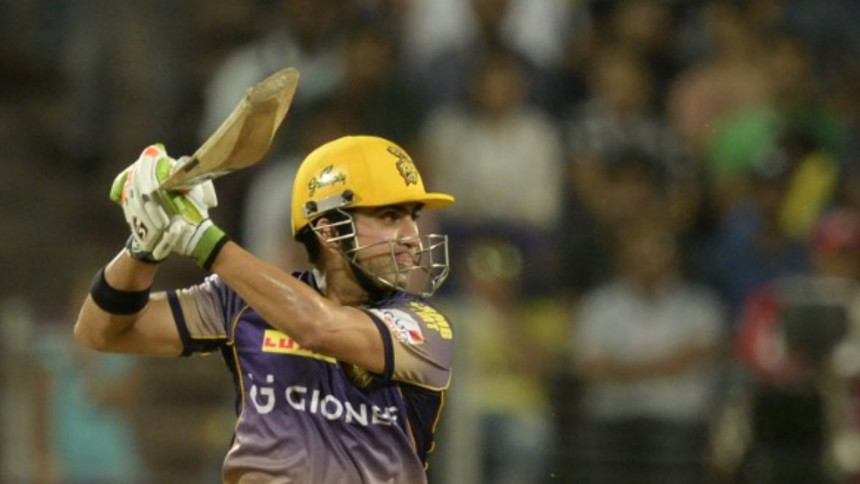 Former Indian cricket team captain Gautam Gambhir on Friday announced that his organisation will sponsor the education of the children of the 25 Central Reserve Police Force personnel killed in the Maoist attack in Chhattisgarh's Sukma on Monday.
In his Hindustan Times column, the cricketer said the Gautam Gambhir Foundation had already initiated the process, reports scroll.in
"I picked up the newspapers and saw gut-wrenching pictures of the daughters of two CRPF men killed in the latest attacks. One was saluting her martyred father while in the other picture, the howling young woman was being consoled by her relative," Gambhir wrote in his column. During a match, Gambhir and his Kolkata Knight Riders teammates wore black arm bands as a mark of respect to the deceased.
The cricketer said he had struggled to focus on the match. "I was trying to push Chhattisgarh into the background as the first ball was about to be bowled. But it was just not leaving me. After a point I gave up as the images were too strong and I knew they will only go with time," he wrote.
Earlier on Friday, Maoists reportedly said the attack on the CRPF personnel was provoked by the soldiers' sexually abusing tribal women in conflict areas. The soldiers killed in Monday's attack belonged to CRPF's 74th Battalion and were helping the local administration in road construction work when they were attacked.