First-class absences a problem too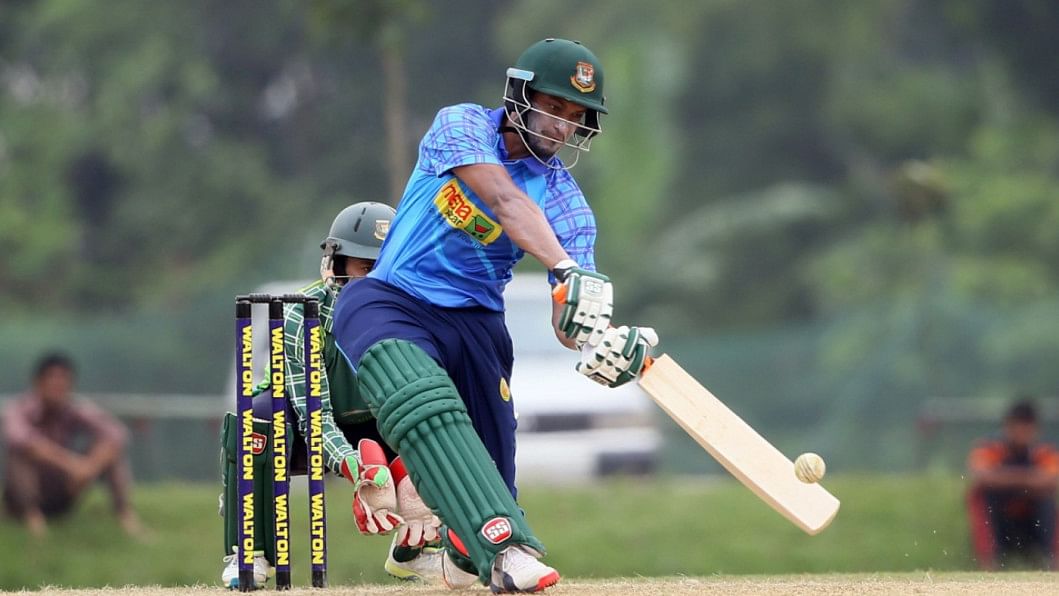 With Bangladesh's season starting with the Afghanistan and England series, there was much hand-wringing over the long gaps between ODI and Test cricket.
While ODI cricket, which Bangladesh resumed after an 11-month gap, is not a large concern for the Tigers as they have enjoyed much success in the format in recent times, the 15-month gap in Test cricket -- where Bangladesh remain novices -- is a larger issue.
Yesterday during practice at the Zahur Ahmed Chowdhury Stadium in Chittagong, star all-rounder Shakib Al Hasan, with his usual nonchalance, put the longer version shortage in stark relief when he included the national players' lack of first-class matches in the discussion.
"I can't even remember when I last played the [domestic] longer version," chuckled Shakib when asked about the lack of longer form practice. "I think we still played in the NCL [National Cricket League] back then but now I haven't played that either. We have also played ODIs after nearly a year and it took us 2-3 matches to get into the groove. It is different to bat or bowl for a longer period, which in itself is a challenge."
The last time he played domestic first-class matches was the NCL match between Khulna Division and Dhaka Division in September 2015. While that is not too long ago, you will have to go back to 2012 for his previous domestic first-class match.
In fact, the number for all of the big four players of Bangladesh -- Shakib, Tamim Iqbal, Mushfiqur Rahim and Mahmudullah Riyad -- in that regard paints a damning picture. Since 2011 Shakib has played two, Tamim nine, Mushfiqur 13 and Riyad 15 domestic first-class matches. Only Mushfiqur has played at least one match every year since 2011; Tamim had a barren 2011 and 2013, Riyad played no matches in 2013 while Shakib just played a match each in 2012 and 2015.
All of these players have been playing for a decade or close to that mark, but none except Riyad (58) has played more than 50 first-class games, excluding Tests. Mushfiqur has played 39, Shakib 36 and Tamim just 30. The reason for this varies -- it is true that national players miss a chunk of the domestic season because of international assignments -- but a large portion of the blame has to fall on the domestic organisers, with many seasons not being held regularly and one running into the next. There is also a lingering suspicion that longer version matches are not prioritised, something that could be said to have spilled over into the attitude towards Test cricket.
"I think I will find out about my confidence when I get into the game. We are trying to be best prepared. We haven't played a Test for a long time," said Shakib. "So this is going to be a little difficult for me. To be honest, there isn't much to prepare for, since a lot of it is the mentality going into a Test match."
When asked what he wanted out of this Test, the response was: "Our target is to win the Test match, for which we have to play well."
That is something that a sportsman has to say and believe, but given their lack of first-class groove and the oppositions polar opposite attitude to the form, that may be a stretch too far.