BCB seeking long-term fix
Fizz's Sussex stint almost over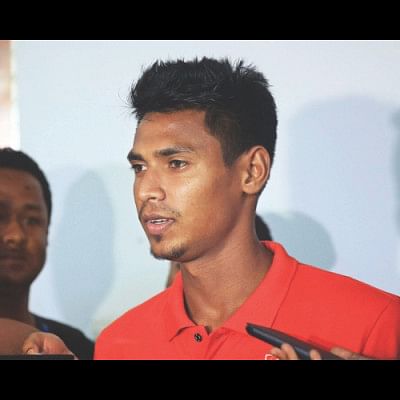 Bangladesh pace prodigy Mustafizur Rahman is likely to know today whether or not he needs to go under the knife. The pacer is scheduled to undergo an MRI arthrogram, a special examination which will determine the exact severity of the pacers' SLAP tear in his left shoulder, and then consult with orthopaedics surgeon Professor Tony Kochhar, who chairs the Sports Science department at the University of Greenwich, today. If it is not possible today, then he will have to wait till Saturday.
However at least for the time being, Mustafizur's stint with Sussex is over and they confirmed that on their website, saying that the left-armer would play no further part in the Sharks' upcoming NatWest T20 Blast and Royal London One-Day Cup group matches.
"The 20-year-old is suffering from a shoulder injury and, under directions from the Bangladesh Cricket Board, is due to have a scan this week to ascertain whether or not he will be fit enough to play in any knockout matches should Sussex qualify for the latter stages of either competition," the statement added.
The Bangladesh Cricket Board (BCB) also made clear yesterday that they would not take the slightest risk regarding the treatment of Mustafizur's injury and that their focus would be on the long-term rather than taking any quick-fix measures.
"Mustafizur has an appointment for tomorrow [Thursday]. The special MRI will determine the exact nature of his injury and after that he will consult with doctors. We will hear the advice of the specialist in the UK in conjunction with our doctors, physio and head coach and discuss everything before taking a final decision," said BCB's media committee chairman Jalal Yunus.
"We will not take the slightest risk. He is our prized bowler so we will not go for any short-term solution. We will prefer a permanent solution for his injured shoulder. You know that Sussex were talking about making him play with injections but we advised them not to do that," he added.
"If UK is a better place to undergo the surgery then the board would definitely prefer it to be done there. The BCB will bear the expenses but if his contract with Sussex covers it, then they will bear it."