BCB invites new franchise owners for BPL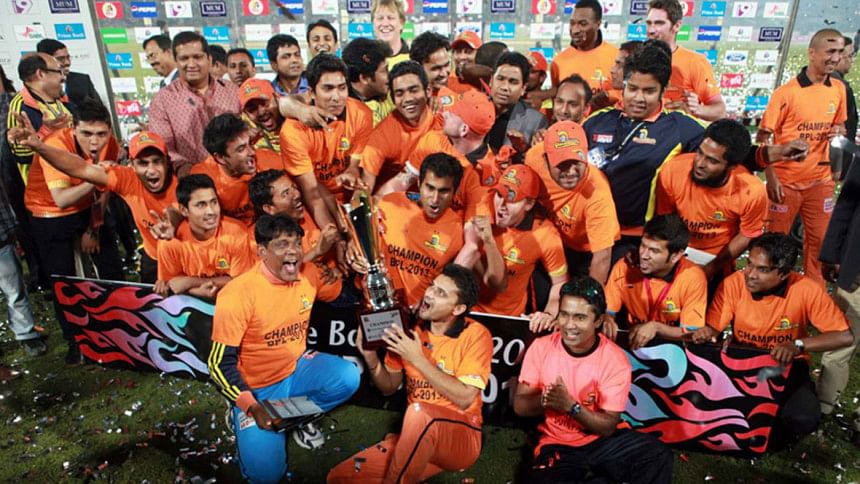 The Bangladesh Cricket Board has advertised for the franchise ownership rights of the Bangladesh Premier League for a period of four years from 2015 to 2018. The board's chief executive Nizamuddin Chowdhury said it had opted for fresh tender because the contracts with the previous franchise owners had been terminated.
The BCB will invite new franchises for the regional teams of Barisal, Chittagong, Dhaka, Khulna, Rajshahi, Rangpur and Sylhet. Interested parties will have to submit their Expression of Interest (EOI) by August 17. The advertisement is on the BCB's official website and also appeared in Prothom Alo on Thursday.
Chowdhury said they had floated the tender to bring in new owners for each of the franchises. Old owners, whose contracts were terminated by the BCB, can bid but they have to meet the compliances of the board.
"At this point of time, the contracts with the previous franchises stand terminated," Chowdhury said. "In terms of the unpaid amount that they are supposed to pay, we are in an arbitration process. If that doesn't work, we will take the next step. The previous franchise owners can apply for the ownership. They will have to meet our compliances like everyone else."
Chowdhury said there were some parties that were interested but it was too early to name them. The BPL franchise owners in the first two seasons were SQ Sports (Chittagong Kings), Shihab Trading House (Dhaka Gladiators), Orion Sports (Khulna Royal Bengals), Mohan & Associates (Duranto Rajshahi) and Isports Limited (Rangpur Riders).
In May this year, the BCB said the Dhaka Gladiators franchise were unlikely to participate in the third edition of the BPL, slated for November, because of the corruption charges against them. Their owners, Shihab Jishan Chowdhury and Salim Chowdhury, were banned for 10 years. "It is almost confirmed that Dhaka Gladiators will not be participating in the next BPL because the ICC has given a decision about them and they cannot legally stay in the tournament," BPL's member-secretary Ismail Haider Mallick had said.