Aus have lost 'fear factor', says Lara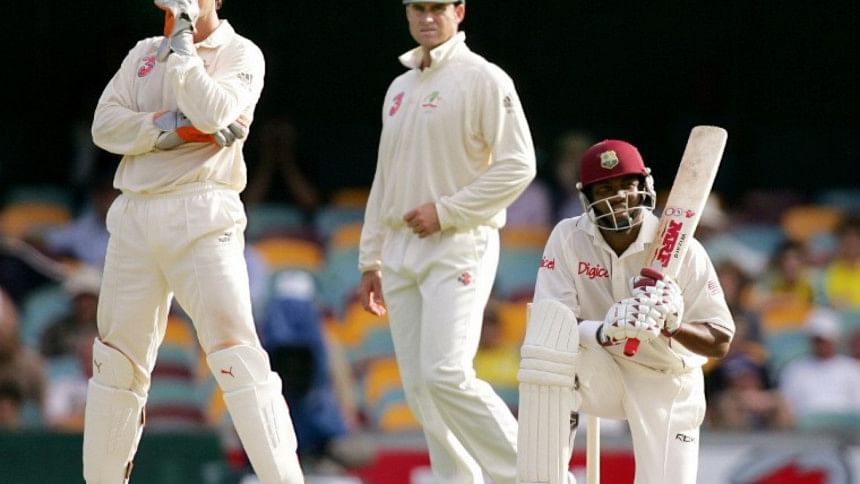 Australia's cricketers have lost their "fear factor" and could be heading towards a West Indies-style decline, batting great Brian Lara has warned.
Lara, whose career began when the now struggling West Indies were in the ascendancy in the 1980s, sees some similarities in the trajectory of Steve Smith's Australia.
His comments come after Australia lost their fifth straight Test in an ignominious innings defeat to South Africa in Hobart on Tuesday's fourth day.
"The fear factor is no longer there and a similar thing happened to the West Indies 25 years ago," Lara told News Corp newspapers.
"When Australia beat us at home in 1995, no one feared us any more and that's going to be the situation with Australia.
"Especially if they are not travelling well."
The once-proud West Indies are a mere shadow of the team that won a then-record 11 straight Tests in the 1980s. They now wallow at eighth on the world rankings, ahead of only Bangladesh and Zimbabwe.
Lara said he feared Australia also risked going into a "downward spiral", claiming their 3-0 Test series loss in Sri Lanka in July and August has given opponents a sense of their vulnerability.
However, he backed the embattled Smith and cautioned selectors against making mass changes for next week's day-night third Test in Adelaide.
"The morale of the team was pretty low when we started to lose," said Lara, who is visiting Sydney.
"Everything must stay as harmonious as possible... You can dig a bigger hole for yourself if you are not unified and you start worrying about other things that may not even be happening.
"It could become a downward spiral."