Won't let up on the pressure: Faf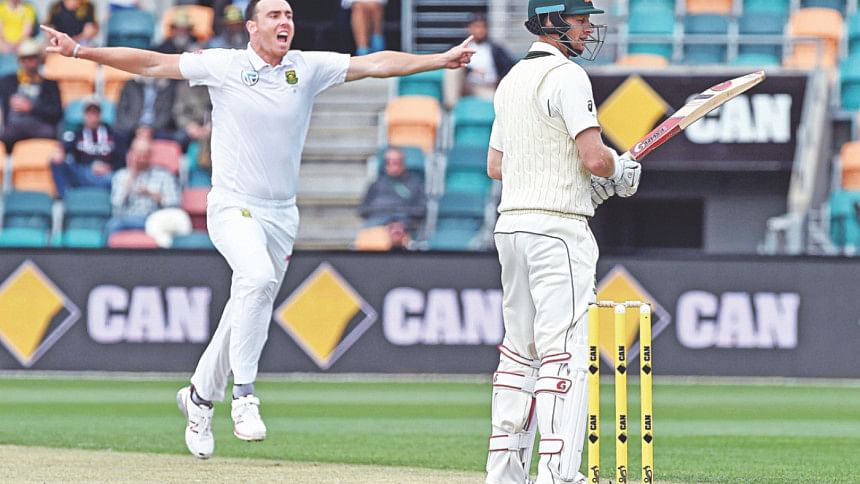 South African captain Faf du Plessis on Tuesday urged his victorious team to keep their foot on Australia's throat and go after a series whitewash in next week's final Adelaide Test.
The Proteas are on the verge of an unprecedented Test series clean sweep in Australia after crushing the home side by an innings and 80 runs before lunch on the fourth day of the second Test in Hobart.
That clinched the South Africans a third consecutive Test series Down Under stretching back to 2008, and they have the chance of cleaning up all three Tests in the day-night game at Adelaide Oval from November 24.
As far as du Plessis is concerned there will be no easing up on the demoralised Australians.
"That's the mission for us now. We want to do that very badly," he told reporters.
"The same with the ODIs (5-0 series win in South Africa in October), we won't just rest on our laurels and be happy with 2-1 or even 2-0.
"We've got Australia in a position where they're under pressure and won't let that go. It's hard enough to get them in this position so we'll do everything we can to keep them there."
Du Plessis, who replaced the injured AB de Villiers as skipper for the Tests in Australia, rated the series win as the highlight of his playing career.
"I didn't expect it to happen (so quickly). To get eight wickets for 32 runs is one of those sessions we will always remember as a team that won us a series," he said.