Catch these perverts, Nasir!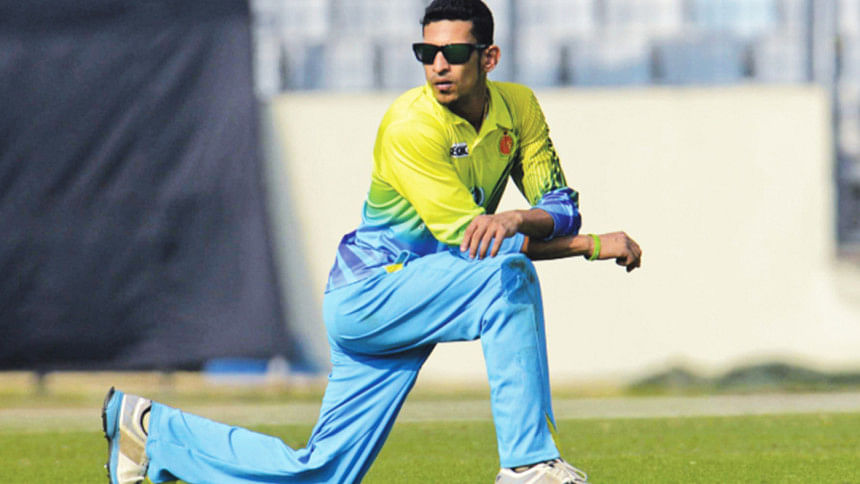 Are we becoming perverts as a people? Sex-starved drooling morons? Look around and you tend to believe so.
In the latest incident, our national cricket hero Nasir Hossain became a victim of the debauched mind when he posted a cute selfie of himself and his sister travelling to his home Rangpur on a Biman flight. The picture was so cute that you almost feel like crying with joy. You can feel the warmth of the bonding between a brother and a sister.  I have seldom seen such a moving selfie of a cricketer.
But what happened then? He became a victim of cybercrime, a victim of cyber gropers and molesters. His post was flooded with lurid and mindless comments and finally he had to pull it down.
A hurt Nasir then put up a post saying Don't Follow Me. He wrote: "Dear fans, I really get hurt by your comments. I posted this pic on request of my younger sister; many of you put bad comments on it. And some of them made fun posts with it. I have removed the picture."
What a shame for us! What a disgrace!
I believe those who made such comments would not understand a dot of the trauma Nasir and his sister had gone through because no-one apologised. These are the bunch we have seen at TSC on the Bangla New Year's day groping women. These are the ones who rape and molest our women. And yet they are not caught and handed the harshest kind of punishment.
Something has fundamentally gone wrong with our society. We tend to look down on the females as sex objects. We tend to suppress women in any way we can. We hear speakers blaring invectives against women from Urs (religious gathering). Nobody minds.
But we feel that Nasir should stand up and catch these criminals. He should file a case of cybercrime against them and get these criminals arrested and punished.
Go ahead Nasir, catch them!