Button cleared to race after eye check-up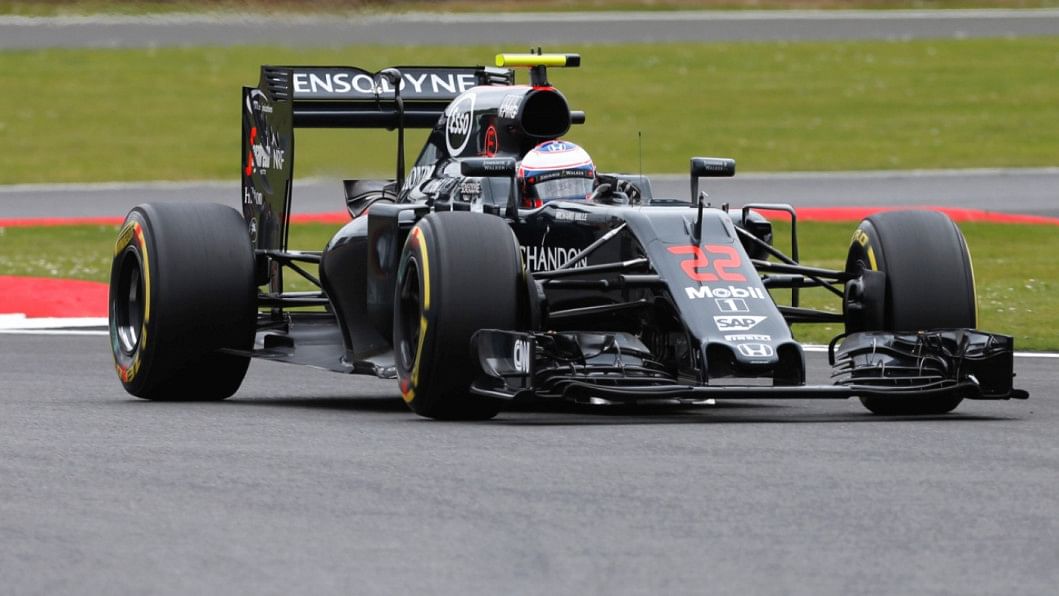 Jenson Button is fit to drive in the German Formula One Grand Prix following a visit to hospital for a precautionary check-up after a piece of carbon dust lodged in his eye during practice on Friday.
"I was driving down the pit straight when I got something in my eye," Button was quoted as saying in a statement issued by McLaren. "It wasn't stuck in my eye, but it was a foreign body, which the hospital washed out and removed.
"It scratched my eye, so I've been given some eye drops - but all is good. I don't know what it was - maybe a piece of carbon dust, which has happened to me before."
Button had an initial check-up at the Hockenheim circuit's medical centre before being taken to hospital in the nearby city of Mannheim.
Britain's 2009 world champion ended the day eighth fastest, completing just 16 laps compared to 21 for McLaren team mate Fernando Alonso in the second 90-minute session of practice.
"The session was okay - the car didn't feel too bad at all - but I had to stop early because of the problem.
"The aim for the remainder of the weekend is to be up there behind the top three teams," the 36-year-old said.
Button is 15th in the drivers' standings having finished in the points in four of the 11 races so far.