Button needs a competitive car to stay in F1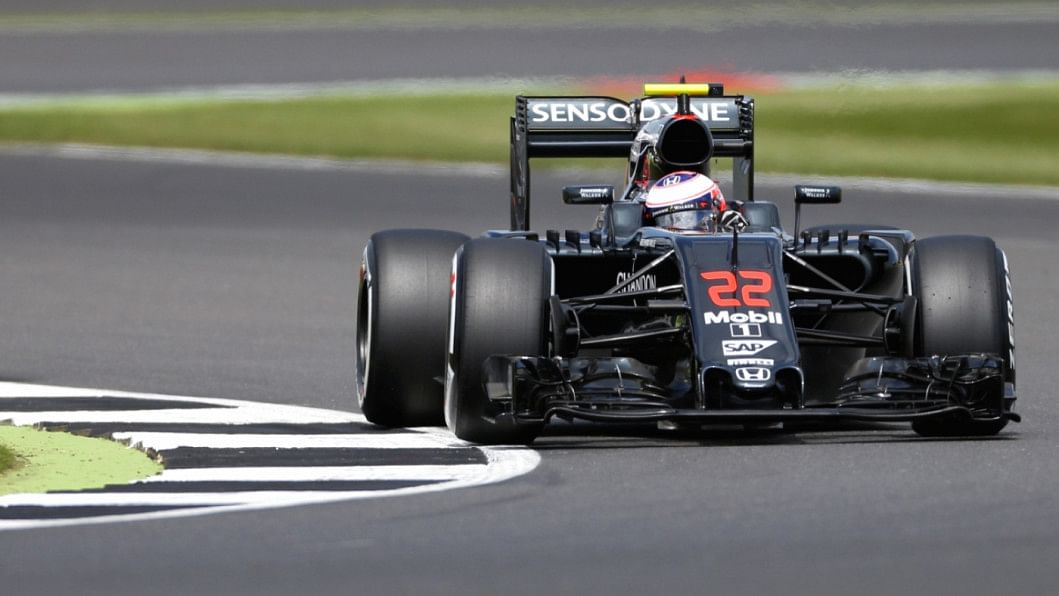 Britain's Jenson Button, the most experienced driver on the Formula One starting grid, says he needs a competitive car if he is to stay in the sport for an 18th season.
The 2009 world champion's future at Honda-powered McLaren, who have not won a race since his last victory in 2012, is up in the air beyond this year but he has been linked with a possible return to Williams.
"If I am racing next year, I will only be racing if I am in a car that is competitive," the 36-year-old told British reporters at his home grand prix.
Button, whose place at McLaren looks likely to be taken by Belgian Stoffel Vandoorne, has never finished on the podium at Silverstone in 16 attempts and does not expect to be a contender on Sunday.
McLaren are on a long road back after a difficult switch from Mercedes to Honda power units.
"I have enjoyed the journey the last year and a half, but there is a point where you feel you have done enough and you can't give any more to the project to help it move forward," said Button.
"Hopefully, a little further into this season, we will see where we are and hopefully it will be a good place to be, or somewhere else is a good place to be, and I can challenge for podiums or victories and I will stay.
"I only want to be in F1 next year if I feel it is going to be competitive and enjoyable. It is my decision whether I want to stay in F1 or do something else. I won't walk away if I'm competitive."
Button said any decision would not be about money and he would not drive half-heartedly.
He finished sixth in last weekend's Austrian Grand Prix after starting in third place following grid penalties to Mercedes' championship leader Nico Rosberg and Ferrari's Sebastian Vettel.
Williams, who have Mercedes engines, have had a podium finish this season with Finland's Valtteri Bottas in Canada but have slipped down the championship standings from third to fourth.
Brazilian Felipe Massa is their other driver and the one whose future at the team is uncertain.
The top three teams -- Mercedes, Ferrari and Red Bull -- look certain to retain their current lineups for 2017 with the latter two already confirming their drivers and only Rosberg yet to agree an extension.