Bowling-heavy teams duel for first points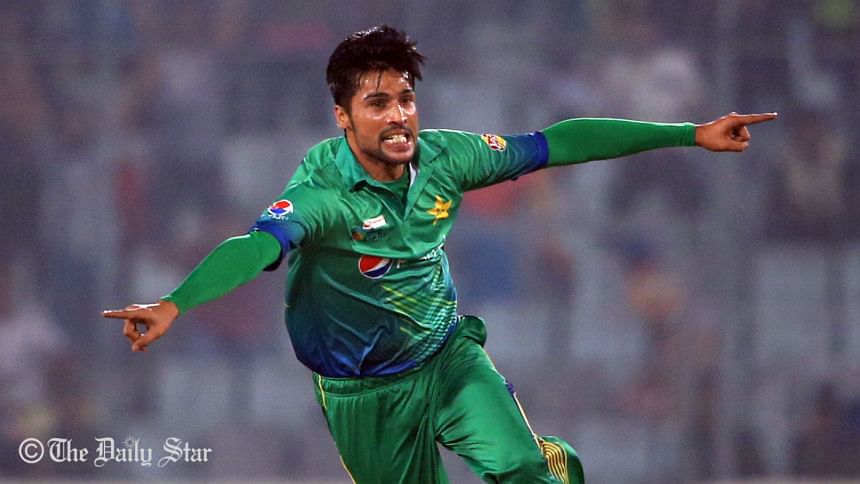 Match facts
Monday, February 29, 2016
Start time 1930 local (1330 GMT)
Big Picture
Pakistan arrived late from the PSL party, misread the threat in the Mirpur pitch and fell to a new low. Essentially they had come in to work hungover. UAE, on the other hand, have been at their desk for a while, but they seem to have forgotten something. All is well when they bowl, but when it is their turn to bat, they are left a little red-faced. Like the nervous new recruit who'd turned up at the office with a pristine shirt and no pants.
Shahid Afridi and Waqar Younis are aware of Pakistan's problems, though neither chose to lay blame. The pitches in the UAE had been slow but straightforward otherwise; spinners were the major threat and once they were handled, batting became simple enough. Not so in Bangladesh, where the new ball keeps zinging off a green pitch. Pakistan were still holding on against India until a couple of run-outs totally derailed them. If they can be a little more careful, runs are still on offer as the innings wears on.
Mohammad Amir's performance against India can't be called a revelation because he was always a freakish fast-bowling talent. But he could have lost that talent after five years in cricketing exile. The fact that he hasn't is cause for Pakistan to stay upbeat.
UAE captain Amjad Javed had expressed a hope that his own batsmen take inspiration from how his bowlers have set up matches for victory. Pakistan's batsmen should be thinking along similar lines. If they'd made 30 more runs than the 83 they had crumbled to on Saturday, who knows what could have happened?
It should help that Pakistan now play a lower-profile team than India. Minus the pressure, they can work on getting used to conditions and ticking the boxes that are required to win matches. UAE, at that point where they are here for the memories, will try their best to sneak in a few trick questions.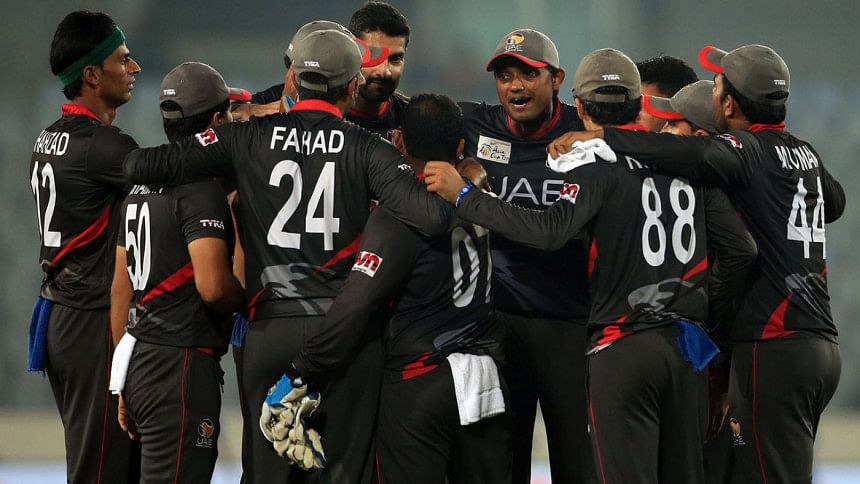 Form guide
(last five completed matches)
Pakistan LLLWL
UAE LLWWW
Watch out for
Pakistan's batting needs a steady hand, more so considering they've got a few players in the top order who are still new to international cricket. Shoaib Malik can be the man to take up that responsibility. He is a former captain and he has played over 300 matches across formats for his country. He's also known to be partial towards singles and twos to begin with but can flex his muscles later on.
He has helped put UAE's results on the right track since taking over captaincy of the T20 team, so would it be too much to ask Amjad Javed to do the same to their batting? He is noted for his ability as a powerful ball-striker, but he has a century in first-class cricket, and a List A highest of 164 off 117 balls. For the T20 fan, he struck 76 off 42 balls against Scotland only three weeks ago. Maybe he should try batting up the order.
Team news
Four fast bowlers seems the best way forward for Pakistan, so Mohammad Nawaz may still be sidelined. Imad Wasim, although a left-arm spinner too, may not be excluded so easily considering he can be a handy middle-order batsman. Perhaps he might come into the XI in place of Khurram Manzoor.
Pakistan (probable): Mohammad Hafeez, Sharjeel Khan, Shoaib Malik, Umar Akmal, Imad Wasim, Shahid Afridi (capt), Sarfraz Ahmed (wk), Wahab Riaz, Mohammad Sami, Mohammad Amir, Mohammad Irfan
UAE have had major issues with their batting, as totals of 82 and 115 for 9 suggest, but there are not many options in their squad.
UAE (probable): Rohan Mustafa, Muhammad Kaleem, Mohammad Shahzad, Shaiman Anwar, Mohammad Usman, Amjad Javed (capt), Swapnil Patil (wk), Saqlain Haider, Fahad Tariq, Mohammad Naveed, Ahmed Raza
Pitch and conditions
Oh, don't act like you've not loved the fast bowlers having a little fun. Mirpur has been sporting and good batsmen seem to like it too. Virat Kohli, last night, said Mohammad Amir's spell was the kind a batsman wants to play and prove himself with.
Stats and trivia
This will be the first time Pakistan and UAE face each other in T20 internationals. They have played three ODIs before in 1994, 1996 and 2015
Afridi has 66 sixes from 85 T20I innings. Three more can take him up to fourth place on the all-time list, beating David Warner's 67 and Martin Guptill's 68
Quotes
"When we expect our players to do well, it's frankly at the Associate level… Pakistan has a fast-bowling attack that can run a team down really quickly."
Former Pakistan fast bowler and current UAE coach Aaqib Javed has tempered his expectations
"It was tough to bat yesterday, but we had miscalculated somewhat, because we had no idea about the conditions. It wasn't a typical T20 wicket where you look at 170 or 180. Obviously, you learn from your mistakes, and that's why we are here to practice."
Shoaib Malik after Pakistan's optional training session in Mirpur.