Shakib unlikely to feature in SL T20 series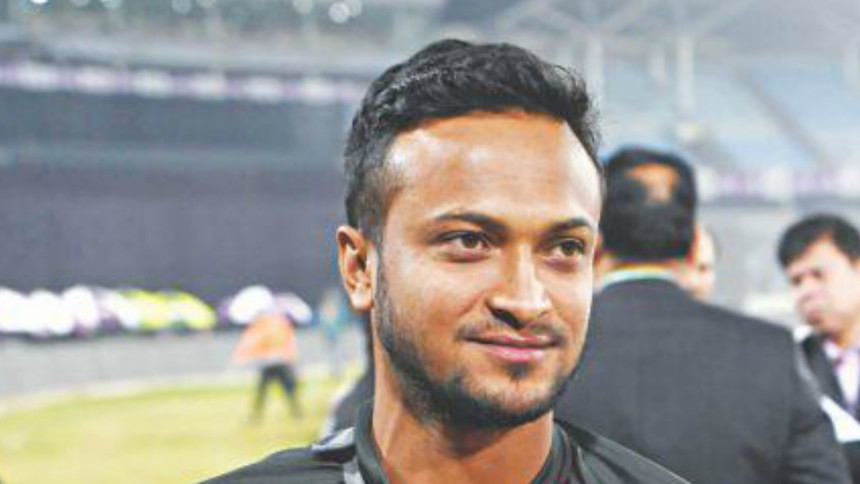 Bangladesh's ace-all rounder and T20 captain Shakib Al Hasan, who was included in the squad for the T20 series against Sri Lanka, says that he might not feature in the T20 series.
While speaking at an event where he was announced as the brand ambassador of the Anti-Corruption Comission (Durniti Domon Comission), Shakib informed that the doctor has told him that the injury will require another two weeks to heal.
"There is still no official statement regarding this issue but the doctor has told me that the injury will take another two weeks to heal. So, if that is the case then maybe it is unlikely that I will play in the T20 series," Shakib said.
Yesterday, Shakib's bandage was removed for examination of the injured area. The doctor found that the injured area has not yet healed. The all-rounder missed out on the Test series against the Lankans where Tigers slumped to a series loss after a 215-run defeat yesterday. Shakib was included in a 15-man squad when BCB announced the squad for the first T20 match yesterday after the conclusion of the second Test.