'Will take time to get over what we suffered'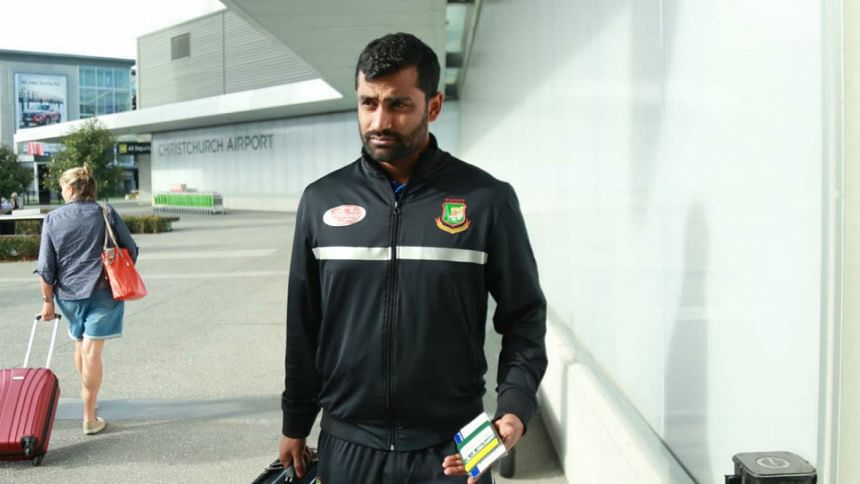 Bangladesh batsman Tamim Iqbal said that he and the other players will take time to heal following the deadly attack on two mosques at Christchurch with the Tigers making a narrow escape while going for their Jumma prayers yesterday.
The team boarded a flight from Christchurch Airport and even though they had somewhat recovered following the unprecedented event yesterday, anxiety and nerves had not left the Tigers.
"What we faced here, it will take some time for us to get over what he suffered," said Tamim Iqbal before leaving for Bangladesh.
Not only the players, but the families too suffered through the trauma after those horrifying moments where the Bangladesh team were left without any security as they made their way from the scene where the attack took place to the Hagley Oval Stadium a kilometre away.
"It's good that we are returning to our families because everyone's is worried. Hopefully we will overcome this with time," Tamim said.
The team were guarded by armed police as they boarded a flight from Christchurch at 12 pm local time (5 am BDT).
Paceman Abu Jayed Rahi too was not fully himself yet and said he would not feel completely okay until reaching home.
"Until I reach Bangladesh, maybe not," said Abu Jayed Rahi when asked if they still felt nervous.