What remedy for repetitive away blues?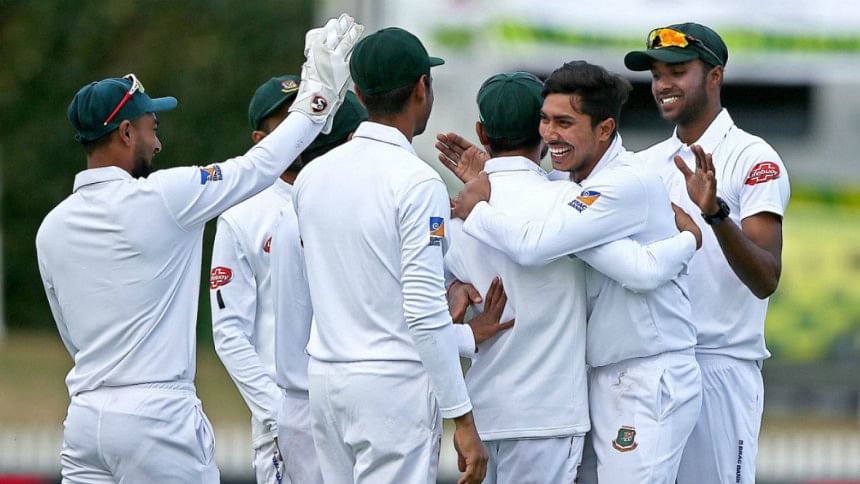 Bangladesh's troubles away from home, especially in Test matches are well known. They have crumbled in extraordinary fashion in the West Indies last year and there was an expectation that they will also struggle in New Zealand.
Spin coach Sunil Joshi reiterated that it was normal to struggle away from home but adaptation is necessary in foreign conditions. But when there is talk of adaptation, one does not easily fail to see that Bangladesh have been playing Tests for a long time now and contains a core group of experienced players.
Why do then repetitive mistakes take place?
Joshi said that conditions at home allow players to have a different kind of mindset, one that necessarily does not work away from the subcontinent. The preparation for the series was also not adequate this time around.
"We need to look at the conditions at home. You need to have a good preparation. If you look at our preparation, all the national team players were involved in the BPL. While I am not blaming that but they did not have the ideal preparation for these conditions," he opined.
Playing in slow pitches does mean that the batsmen find it difficult to keep up initially. However, conditions at home also allowed the spinners to thrive. Here, Mehedi Hasan Miraz's economy rate was the worst among bowlers who have bowled at least 45 overs in a Test innings – conceding 246 runs in 49 overs. When conditions did not offer any advantage, the spinner did not create the necessary adequate impact. Given that Bangladesh often line up with spin-heavy lineup in home Tests, the pacers too do not get adequate experience in the longer format. Joshi said that when things do not go too well preperation wise it is still upto the individual to make the necessary changes in the game and adapt.
"When Western teams travel to the subcontinent we all know how they will struggle against spin. It's not that they will not find it difficult but they adapt to the situation. They adapt to the mindset.
"It depends on the individual. You look at Tamim, he adapted to the conditions. It's upto the individual how you change your mindset," he said.
Perhaps the biggest challenge was adapting to the format itself in foreign conditions. Curbing natural game to suit the conditions is a good way to go about things. The general rule for batting and bowling for Joshi was to keep the things one does well at home but to improve and broaden abilities which are difficult away from home. "You look at things you can do consistently well at home, you don't worry about it. You need to worry about things that are problems away from home. We have seen how teams struggle in India, Pakistan or Sri Lanka. The solution is to be strong as an individual."