Bangladesh Players' Strike
Strike 'is a big issue and we'll try to resolve it quickly'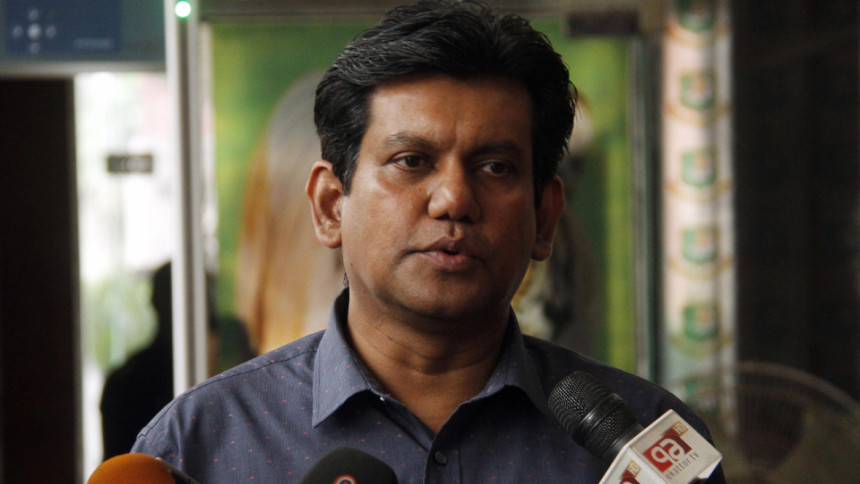 Bangladesh Cricket Board (BCB) CEO Nizamuddin Chowdhury appeared to be taken by surprise after Bangladeshi players, including national stars, put forth an 11-point demand today calling for the improvement of the state of the domestic cricketers of the country and pledging a bloycott from all cricket-related activities until the board meets the demands.
The strike, which comes after years of murmurs of discontent surrounding facilities and payments, is crucial as it comes less than two weeks before the first T20I on November 3 of Bangladesh's full tour of India -- cricket's financial powerhouse.
"We have not received any formal communication; we have heard from the media, so it won't be right to make any comments at the moment," Nizamuddin Chowdhury said minutes after the likes of Naeem Islam, Shakib Al Hasan, Mahmudullah Riyad and Mushfiqur Rahim put forth the demand at the Academy Ground in Mirpur.
"Of course the players are very important to us. I will communicate their issues to the board when I get them and the board will then take a decision. It is of course a big issue."
This is not the first time that players have gone to the BCB asking for issues such as overdue payments -- there have been numerous instances when individuals and at times club teams have complained of pending wages. However, it is the first time that the players have gone as a united body having put together a list of demands for wide-ranging issues. 
"We get various demands from players from time to time and we try to accommodate those as much as possible," Nizamuddin said. "Since today's issue has come to our attention, we will discuss about it at board level and take a decision."
"It's nothing like that," Nizamuddin asserted when asked whether this was a revolt. "The players are a part of the board. Decisions can be taken through discussions, whatever the issue."
With cricket's most lucrative series -- a tour of India -- around the corner, the BCB will be scampering to resolve the issue as soon as possible. 
"We just came to know of it. We will try to resolve the matter as soon as possible," said Nizamuddin and returned to the BCB's corridors of power.