Shakib wants youths alongside PM Sheikh Hasina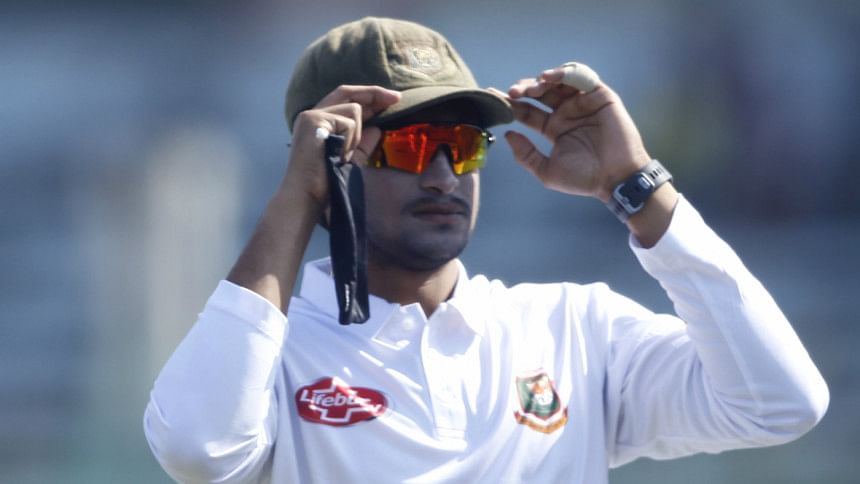 Bangladesh ace all-rounder Shakib Al Hasan, who is very popular amongst the young people of the country has asked the youths of Bangladesh to help PM Sheikh Hasina in battle for making the country win.
In a two-minute video which became viral on Facebook, Shakib delivered a motivating speech for the youths.
"From 1999 to 2004 we lost most of the 72 matches we played in but we wanted to win because this is not just a game for us, this is our country. This is why we were able to turn things around. Even now when I go to the crease, Bangladesh stands with me," Shakib said in the video.
He urged the youths to think about the country and to feel strongly about its wellbeing. "I am no superman, I am just another son of this land. I know everyone is different in their own ways but in one aspect we are all together and that is our beloved Bangladesh," he continued.
"We call this country our mother but do we think of it the same way that we do about our own mothers? But the country thinks of us and takes care of our good and bad. So it is time to think about the nation now because a country means nothing else but you, me and us," the all-rounder who captained Bangladesh to their biggest Test win yesterday against the West Indies said in the video.
"Current Prime Minister Sheikh Hasina, who lost all her family members is trying to make the country win. Bangladesh is her family now. She is working for the good of everyone, especially the youths. She has enacted policies to build an abundant Bangladesh. I need your active participation. My belief is that when we stand up, Bangladesh won't lose because youths are the future. Now it's your turn," the Test and T20 skipper concluded.