Finger will never be 100 percent normal again: Shakib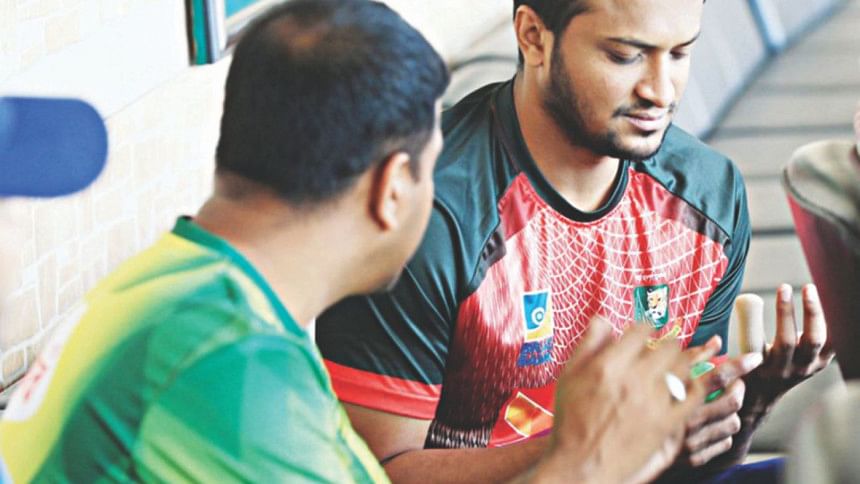 Bangladesh Test and T20I skipper Shakib Al Hasan's injured left hand little finger will never get hundred percent fit and the doctors will only try to make it better to play cricket, said the all-rounder before departing for Australia Friday night at the Hazrat Shahjalal International airport.
"This finger will never get hundred percent fit as it's a soft bone so there is no chance to recover fully. They [doctors] will try to bring my hand to a condition so that I am able to hold the bat and continue playing cricket," Shakib told the reporters yesterday.
The champion all-rounder will consult with doctor Greg Hoy in Melbourne said that at the moment the main danger is the infection of his finger.
"Until the infection comes down to zero no doctor will be able to do a surgery on my finger. If they try to do the surgery then the infection will go to the bone and the entire hand will be in danger. So at the moment the main thing is to decrease the infection," he added.
The 31 year old is expected to return to the field next year during the Bangladesh Premier League.
"First of all the infection needs to be clear and only then I will get to know how long it will take. It will take six to eight weeks once the main surgery is done but usually it takes six weeks. If it takes six weeks then I will be able to return to the field and then I might play the BPL," Shakib said.
Shakib injured his finger in the final of the tri-nation series in January this year when he dived to stop a single and dislocated his left hand's little finger upon impact with the ground.
The cricketer had undergone immediate surgery on the injured little finger of his left hand upon returning from the UAE midway through the Asia Cup.