Intense Tigers seek correction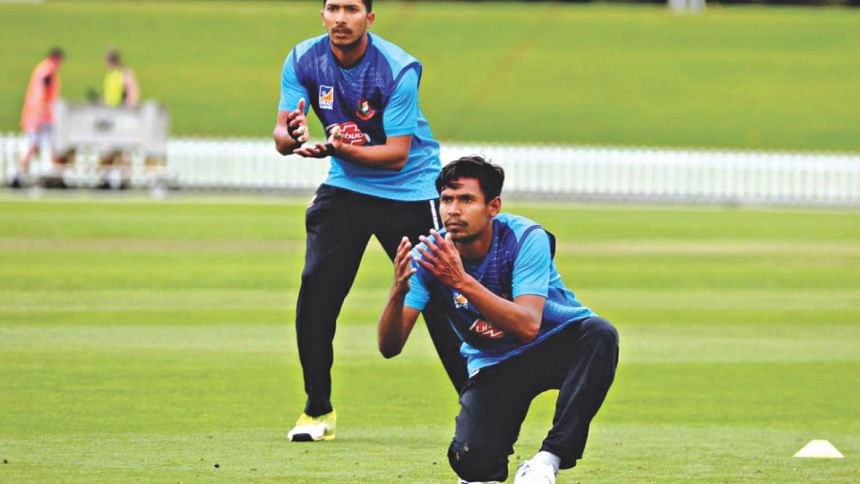 The tour of New Zealand has been a tough experience for the visiting Bangladesh team and following the comprehensive defeats in the first two Tests that saw them surrender the three-match series, the third and final Test in Christchurch will be the one last chance to gain something from this dismal trip.
There were quite a few areas where the Tigers lacked, especially with the bat as they have consistently been undone by the short-ball strategy from Neil Wagner.
Just before the start of the training session at the Hagley Oval in Christchurch, Bangladesh head coach gathered all the members of the squad and said: "Look boys, if you prepare harder in training things will become easy when you go out to the middle during the games. I want you all to make the intensity higher here and be prepared for the challenge on the field."
So in the outer nets of the Hagley Oval yesterday, the Tigers were keenly working on their weaknesses that were brutally exposed during the two Tests.
Young Shadman Islam has failed to score a half-century despite good starts in all four innings of the Test series. The 23-year-old was seen consulting with Rhodes before heading into the nets, where he stressed more on his defence and pull shot. Shadman was dismissed by short-pitched deliveries twice, while on two other occasions the left-hander was caught at the crease and paid the price. He asked for specific deliveries from the bowlers and made sure his foot movement was perfect.
In the net beside Shadman's, Tigers' fielding coach Ryan Cook was ready with a sidearm for a throwdown session with Liton Das and the South African asked: "Liton, who do you want to face today, [Kagiso] Rabada or Glenn McGrath?"
Liton, who was dismissed twice in four innings by Wagner, knew exactly who he wanted to bat against.
"Man I want Wagner, I want to face him."