Narail Hospital gets ambulance via Mashrafe's foundation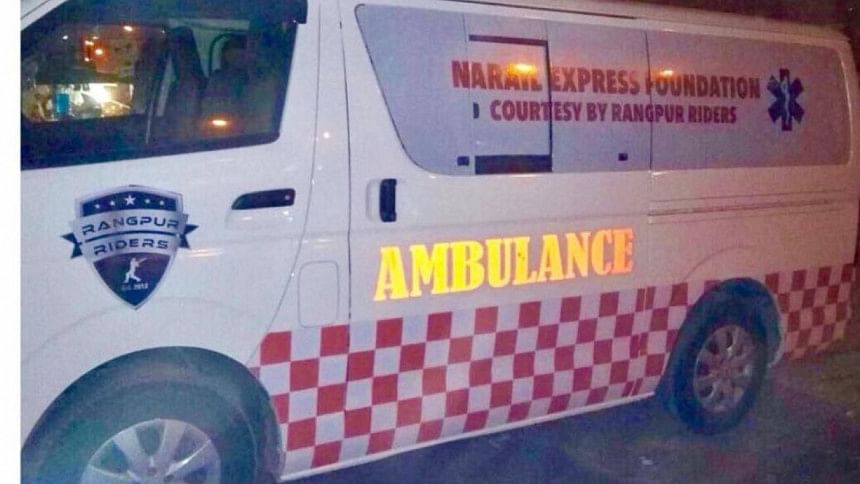 Before the BPL tournament began this year, Rangpur Riders skipper Mashrafe Bin Mortaza had asked the Riders' owners for an ambulance.
The people of Rangpur had been suffering from a lack of precious and necessary services in the recent times and Bangladesh captain Mashrafe extended a helping hand with an ambulance which was of great relevance to the Narail Sadar Hospital.
Mashrafe launched the Narail Express Foundation to help out with various social and cultural agenda.
Yesterday, Rangpur Riders confirmed on their official facebook page that they have handed over the ambulance to the Narail Express Foundation.
"For the overall development of Narail, a small gift from the Rangpur Riders family has been handed over to Narail Express Foundation," the Riders facebook post read.
A post on Mashrafe's facebook page informed that the vehicle was handed over to Mashrafe's foundation within seven days of the end of the BPL final. The post also said that the ambulance would be available for emergency services.
Mashrafe led the Rangpur Riders to their maiden BPL title in the recently concluded tournament.