Haven't been this nervous in 7-8 years: Tamim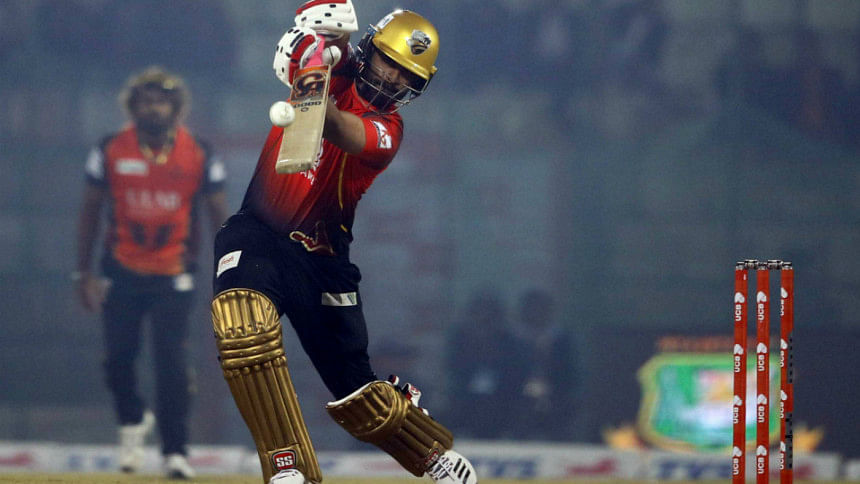 After scoring a match-winning 42-ball 73, Comilla Victorians' opener Tamim Iqbal came to the post-match press conference and said, after two consecutive ducks, he was 'very nervous' before taking the crease.
He has been in imperious form in ODIs, hitting six fifties and two centuries in 13 ODI matches in 2018, so a slight dip in a domestic T20 tournament should not have mattered much. But, after dazzling a near-capacity Sylhet International Stadium crowd, Tamim came to his second consecutive press conference on Friday and admitted that he was more than a little nervous before embarking on the chase of 182 and that it was the Comilla Victorians support structure that helped him through.
"I don't think I was this nervous before any match for the last seven-eight years," said Tamim about a period over which he has been involved in finals of Asia Cups, the quarterfinal of a World Cup and the semifinal of the Champions Trophy. "I was telling sir [Comilla coach Mohammad Salahuddin] that 'I was very afraid'. Sir gave me the self-belief that he gives. [Shahid] Afridi came and told me his stories. Because they saw me and knew I was not normal. I don't think that even international matches I have encountered this situation. To tell the truth, I was very, very nervous today."
In his international innings, he had never been dismissed without making the scoreboard operators move on two successive occasions.  As a player who takes pride in consistency, and that the short run drought had affected him was testament to his seriousness and will to improve.
"I got the belief after that six [a hooked one over fine leg in the second over off Junaid Khan]," said Tamim. "Then I started feeling better after taking one or two singles. And the type of batsman I am, runs matter. It doesn't matter how many balls I play. If I score 20 off five balls, then the runs matter to me more than the five balls I played."