Chance remains for Sabbir, Taskin to return to the Tigers fold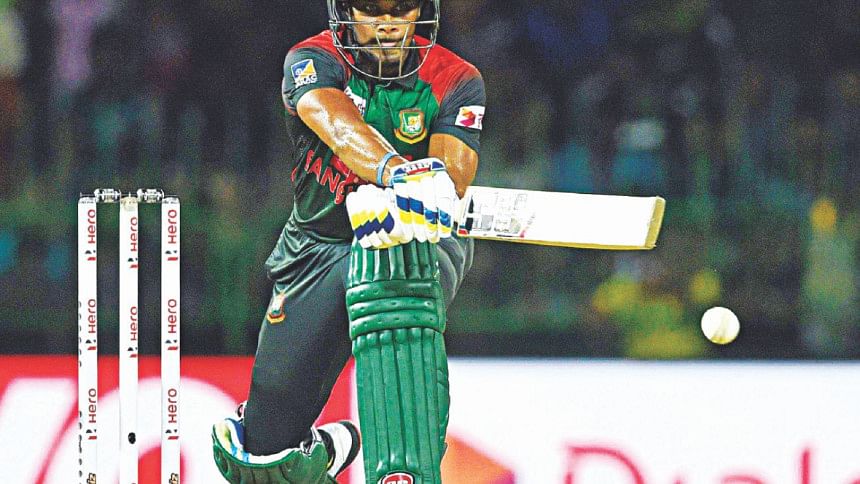 Bangladesh skipper Mashrafe Bin Mortaza talked about Sabbir Rahman, Taskin Ahmed and Shafiul Islam's BPL performances and whether they can become part of the national team setup.
The Bangladesh national team has been looking for options lower down the order and the team management would particularly like someone who can come in and use the long handle to good effect from the start. Sabbir Rahman -- banned from international cricket until the end of February -- is one option that the team is probably looking to, in order to allow them to have more variation in the batting lineup for the upcoming World Cup while Taskin's recent BPL form has also brought him back into focus.
Sabbir Rahman played an incredible 51-ball 85-run knock during the Bangladesh Premier League match against Mashrafe Bin Mortaza's Rangpur Riders and the Tigers skipper reiterated that he hoped Sabbir will continue to perform well.
"I still don't have anything considerable to say. However, when he was taken in to the national team, it was because of his ability to play that kind of innings," Mashrafe said when asked if Sabbir's performance is good enough to warrant a place in the Tigers lineup.
Sabbir displayed his own brand of power-hitting with five fours and six sixes. While Sabbir was dropped for both disciplinary issues and poor performances, his batting can still provide a case for him to be come back to the national team fold. Mashrafe hoped he can continue.
"I have a lot of hope from him. I hope he continues," the Bangladesh ODI skipper stated.
However, in all likelihood, one great T20 knock is not good enough to get back in to the side. Mashrafe himself had previously said that  he does not equate BPL performances with ODI performances due to the difference in format. Mashrafe stated that the players that are doing well in BPL can still get in as back up options.
Sabbir may be thought of as one who could come in at number seven and pick up the run-rate. Mohammad Mithun has also done well but Mash feels the likes of Sabbir and Mosaddek can be thought of as extra batsmen.
"I think Taskin and Shafiul are doing well. Sabbir played well in one game. If they can continue performing, there are some spots so if they do well there is a chance.
"I am not talking about them coming in to the side. If you look at the top six [batting order], I don't think there is any big change possible there. If we are talking about having one extra bowler and two extra bowler then there is the chance they may get the nod," he said.
"Here, in terms of an extra batsman, there is Sabbir and Mosaddek. Between them, the one who will perform will get the chance," he concluded.