Amir 'eligible' for national selection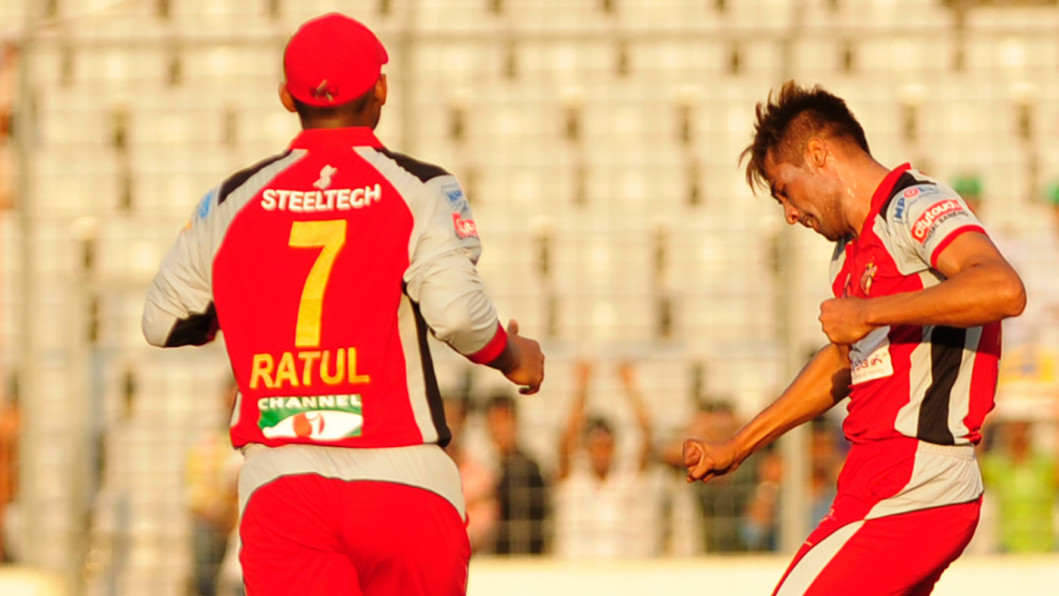 The PCB has confirmed that Mohammad Amir is 'eligible' for national selection, having completed his rehabilitation programme after serving a five-year ban for his role in the 2010 spot-fixing scandal.
ESPNcricinfo understands that Amir could be picked in the squad for the New Zealand tour next month, but is currently facing a visa hurdle.
Since his return, Amir has impressed in domestic first-class cricket and in the BPL, but the PCB said that a final call on his international comeback ultimately rests with the selectors.
"After serving his six-month probation, Amir has been participating in domestic first class cricket with success," the PCB said in a statement. "He has also performed well in the BPL. Accordingly, Amir has been called to the fitness camp which will enable him to bond with national players. His selection for the national team, for which he is eligible, would depend on the selectors."
There has been some opposition to Amir's re-integration into the national team from certain quarters, including former Pakistan captain Ramiz Raja, and allrounder Mohammad Hafeez, who recently turned down a BPL offer with Chittagong Vikings to avoid playing with Amir.
The PCB, however, has fully endorsed Amir's return, urging players and fans to forgive the bowler. "There are a few players and commentators who are opposed to his selection. But in the past, spot fixers and drugs cheats have been permitted re-entry in to the international arena after serving their sentence. They include Marlon Samuels, Herschelle Gibbs, Tyson Gay [an American sprinter]."
Last week, Amir was named in a 26-member squad for a conditioning camp in Lahore ahead of the New Zealand tour. While, visa permitting, he could also a find a spot in the final squad, the PCB said Amir will continue undergoing rehabilitation for another six months.
"PCB chairman [Shahryar Khan] recently called in Amir and told him that he needs to show modesty and discipline in his conduct as he would constantly be seen under a microscope. Amir agreed to behaving with contrition and respect and act as a role model for youngsters," the PCB said.