'England need to look hard at DRS'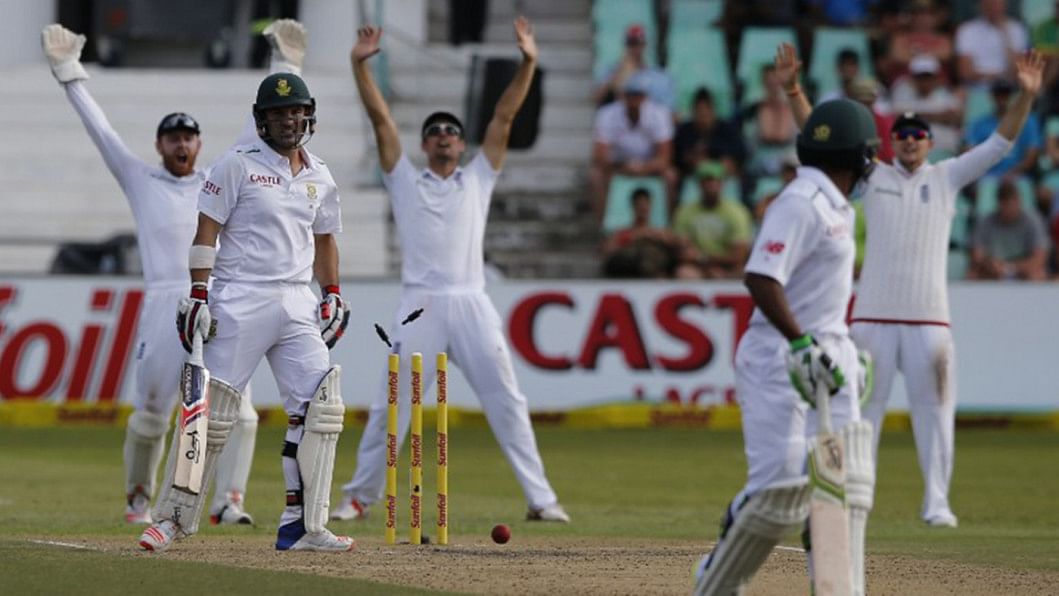 Stuart Broad, the England pacer, said his team still needed to improve their use of the television decision review system (DRS).
"That's something we're trying to work on as a team, not to have 25 wickets in a Test match," he said, after England failed to make use of two reviews which could have resulted in wickets on the second day of the first Test against South Africa on Sunday.
They were also on the wrong end of a decision when what looked like a catch by Ben Stokes in the gully was reviewed by the umpires, with television umpire Bruce Oxenford unable to decide whether an edge by AB de Villiers off the bowling of Steven Finn had carried.
"From our point of view we all got back in the change room and all our management thought it was a hundred percent out but I'm sure the South African change room would have thought it was not out. That is the way sport works, your views are a little bit slanted," said Broad.
Broad thought Hashim Amla had got a faint edge to a ball from his bowling, shortly before he dismissed the South African captain. England did not call for a review. Television replays showed a faint tremor on the 'snickometer'.
"I actually thought I had Amla with a fine nick," said Broad who admitted he was still not sure whether it was out or not. "It was still inconclusive whether he did or not."
Another opportunity that was passed up was when Dean Elgar looked as though he was leg before wicket to Stokes with his score on 58. He finished the day on 67 not out.
"The reviews are all our fault really. Within the group it was thought Elgar hit the ball which is why we didn't call for the review," said Broad.
At stumps on Sunday, South Africa were 137 for four, still 166 runs behind England's first innings total of 303.