Woakes grateful for Broad and Anderson input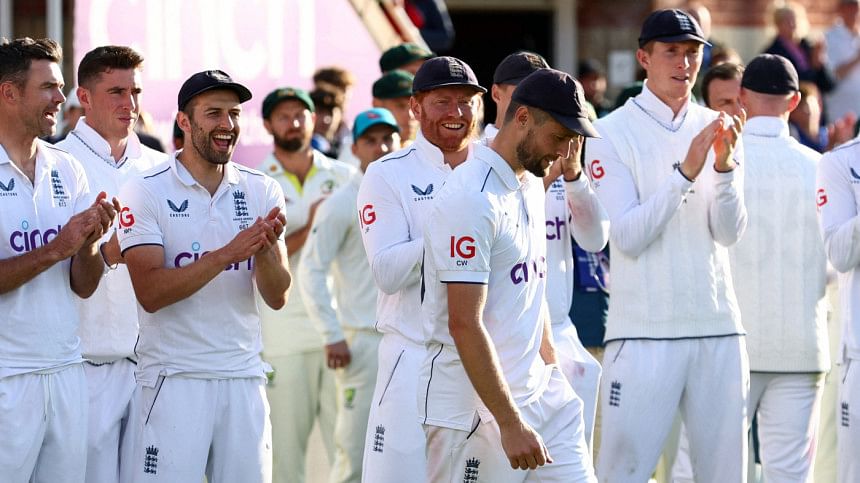 Chris Woakes believes his England career has benefitted from the knowledge he has gained from Stuart Broad and James Anderson rather than been hampered by the presence of the veteran pacemen.
Despite his outstanding Test record on home soil, double World Cup-winner Woakes has often found himself on the outside looking in when it comes to red-ball cricket given the enduring careers of Anderson and the now retired Broad, who bowed out after the Ashes finale at The Oval.
Injuries too, including a knee problem in the Caribbean in March 2022, have also restricted 34-year-old seamer Woakes to 48 Tests.
But after more than a year out of the side, he made a huge impact in the Ashes, taking 19 wickets at a stunningly low average of 18.14 in the final three Tests against Australia.
The all-rounder also made a valuable 32 not out in the third Test at Headingley to see England to a three-wicket win before taking 4-50 with the ball at The Oval on Monday in a 49-run victory as the hosts ended the series all square at 2-2.
Such was Woakes's impact he received the prestigious Compton-Miller medal for players of the series even though he did not feature in the first two Tests.
"The last three weeks have been a bit of a whirlwind and it's just amazing to be a part of," Woakes said. "I think I'm just proud of myself to be able to keep going.
"I feel very lucky to have played with Stuart. Jimmy's the same. The stuff that I've learned from them has had a huge impact on how I've bowled about over the years. It's been an honour."
He added: "It's extended my international career, if anything. We won't know what would have been if they hadn't been around, but I only have good things to say in terms of the knowledge they've passed on."
Woakes could now have become a more established member of the side in England at least, given he averages 21.88 in home conditions.
But that bowing average rockets to a far more expensive 51.88 from 20 Tests overseas, leaving Woakes uncertain about his involvement when England next play Test cricket on a tour of India in the new year.
"I think that's a question for another day," he said. "Let's let this sink in. I have no idea. We all know my record away from home, so I think we'll come to that if it happens.
"I want to play for England for as long as possible. Still, for me, playing international cricket is the pinnacle. You want to be a part of days like (the last day of the fifth Ashes Test).
"You don't get it anywhere else, so you want this to last for as long as possible whilst you're still performing."