FY24 budget must address weakness in overall economic management 
Says Sanem Executive Director Selim Raihan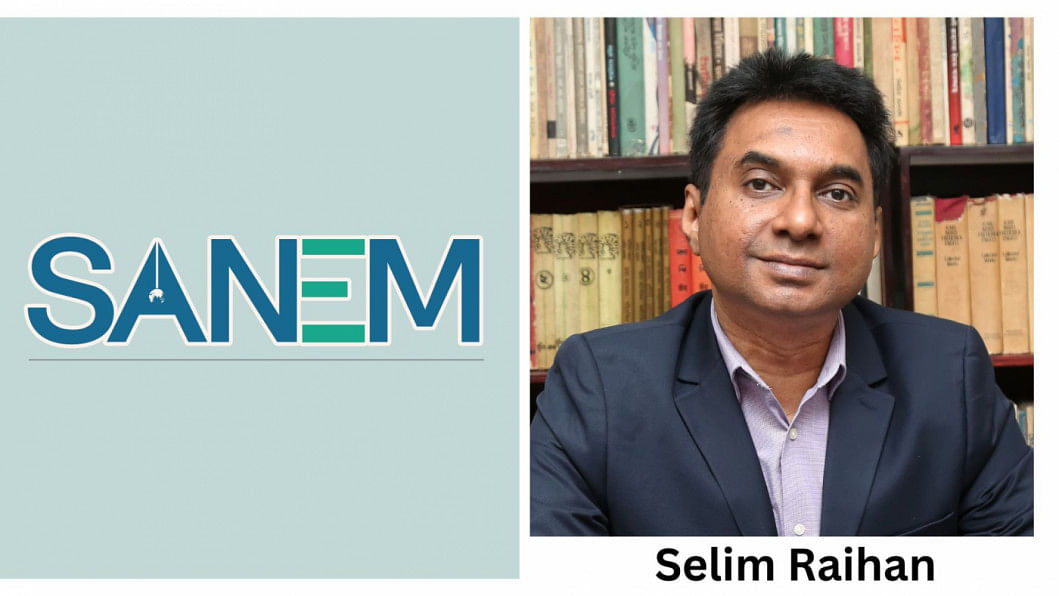 The budget for the upcoming fiscal year must address the weakness in the overall economic management that has persisted for a year, said Selim Raihan, executive director of the South Asian Network on Economic Modeling (Sanem).
"We observed weakness in the overall economic management last year. The weakness has become acute this year. The new budget will have to address this."
He said containing inflationary pressures and improving macroeconomic fundamentals should be the prime goals of the budget for 2023-24.
"The macroeconomy is going through a very uncertain situation."
Raihan, also a professor at the Department of Economics at the University of Dhaka, said they had expected that the macro-management would improve but that has not happened.
Therefore, the barriers standing in the way of raising more taxes and restoring discipline in the banking sector, for example, have become more acute. 
So, the finance minister would face a major challenge in the coming fiscal year, the economist said.
"The challenge will also seem insurmountable since the upcoming fiscal year will also be the election year and he would come under a lot of pressure to unveil populist projects at a time when the government's income is under huge pressure and the economy is experiencing various pressures."
"The finance minister will have to be cautious so that projects that will not bring any good for the economy are taken initiated."
According to Prof Raihan, the government should rightly identify the challenges facing the domestic market and the import sector and sort them out in order to control inflationary pressures.
"Our monetary and fiscal policies are not even conducive for managing inflation."
He said there are various types of market imperfections but the government has not been successful in addressing them. 
"Generating adequate revenues is a challenge. There is also a major vulnerability in the banking system. The foreign currency reserves are depleting. these problems existing during the same time last year."
"And I think the problems have become severe this year. The problems should have been resolved by now or become less severe. But that has not happened."
He cited the example of inflation, which has stayed at an elevated level compared to the levels in recent years. 
"Prices of many products have gone down in international markets. Why are not their prices falling in Bangladesh?"
"Many neighbouring countries have managed their inflation in a better way. Why haven't we been able to do the same?"
Prof Raihan said there are serious problems at the policy level. 
"We have not been able to adopt the right kind of policies at the right time. The monetary policy has been kept largely inactive."
He said there are major loopholes in the domestic market management. 
"Many businesses are taking advantage of market imperfections but steps are not taken against them. The whole market mechanism is very weak."