5 top news to follow today
Give us a few minutes to get you all caught up with today's top stories
Things have started to heat up in the political arena. With just two days to go before BNP's big Dhaka rally, news of clash and arrests have dominated the better part of our day today.
If you have missed out on the latest news, then give us just a few minutes to get you all updated.
General elections set to be held in 2024?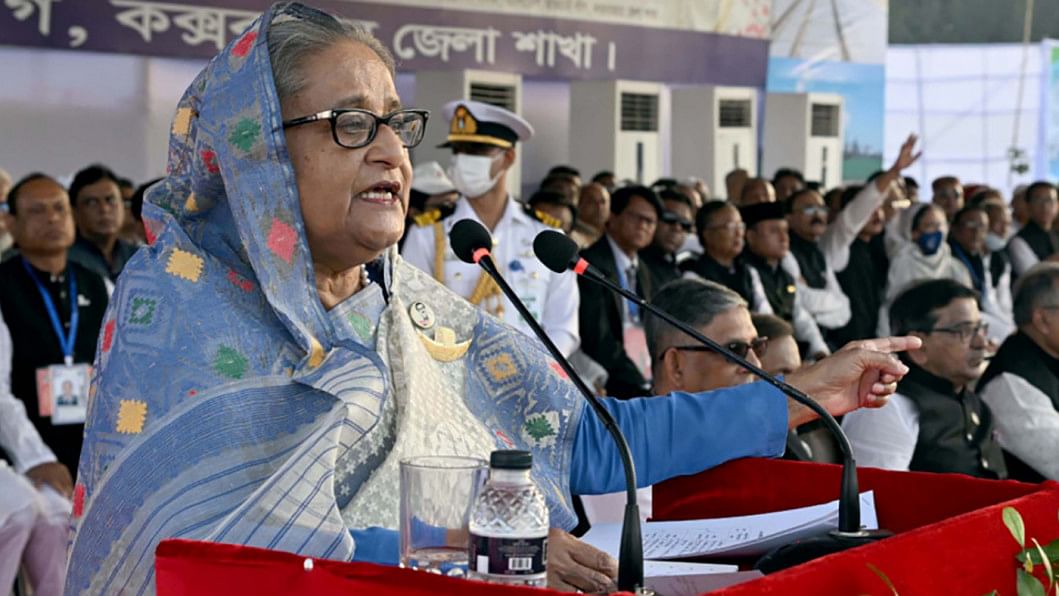 Prime Minister Sheikh Hasina today said the next general elections will be held in the first week of January. The premier made the announcement at a public rally in Cox's Bazar today. This was Sheikh Hasina's third consecutive appearance at a public gathering outside Dhaka following the rally in Jashore on November 24 and in Chattogram on Dec 4 after over 27 months since the Covid-19 outbreak. Earlier on September 14, the Election Commission while unveiling its work plan for the 12th general election said they have constitutional obligations to hold the national polls by January 29, 2024.
Mercury rising in the political arena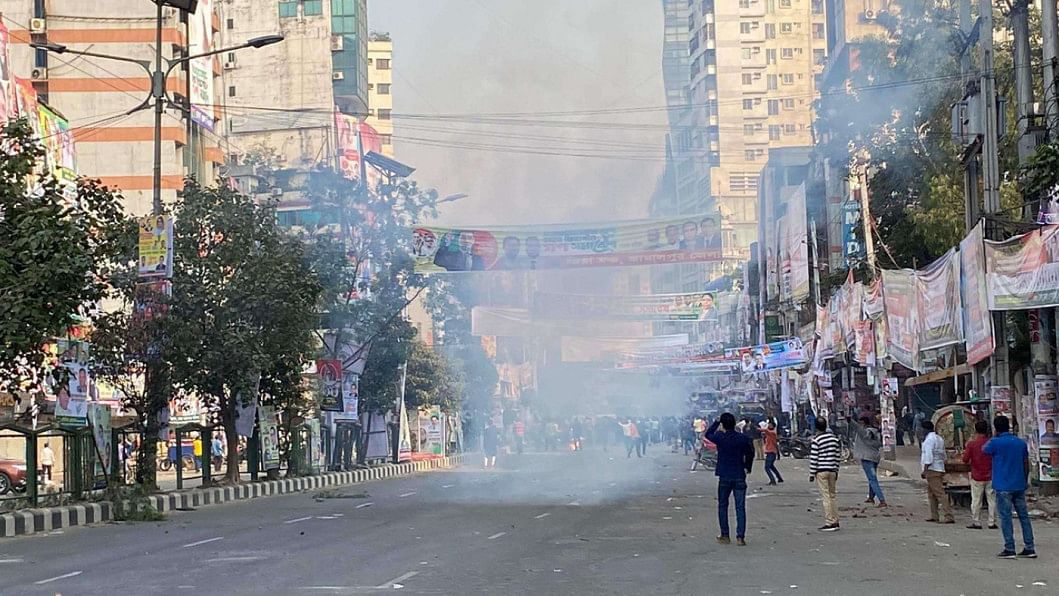 Tensions have been brewing among the big political forces as BNP prepares for their rally on December 10. Today, a man was killed and at least 30 others were injured after a clash erupted between police and BNP men in front of the party's central office in the capital's Nayapaltan this afternoon. BNP has been pressing to hold their rally in front of their Nayapaltan office for quite some time now. BNP men alleged that the police members attacked them around 3:00pm as they were gathering at Nayapaltan centring their December 10 rally.
200 BNP leaders, activists held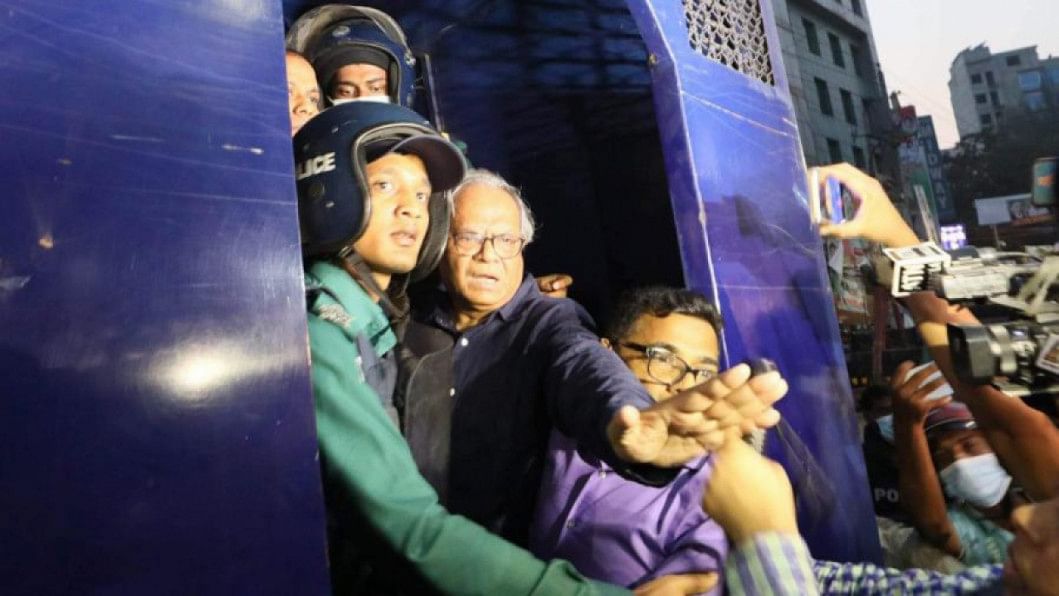 Ruhul Kabir Rizvi Ahmed, Shahiduddin Chowdhury Annie, Shamsur Rahman Shimul Biswas and Amanullah Aman were among over 200 BNP men held by law enforcers after the Nayapaltan clash today, claimed party men. For the last couple of weeks BNP leaders and activists around the country have claimed they were being arrested in "ghost cases" ahead of their divisional rallies.
Blame game over clash at Nayapaltan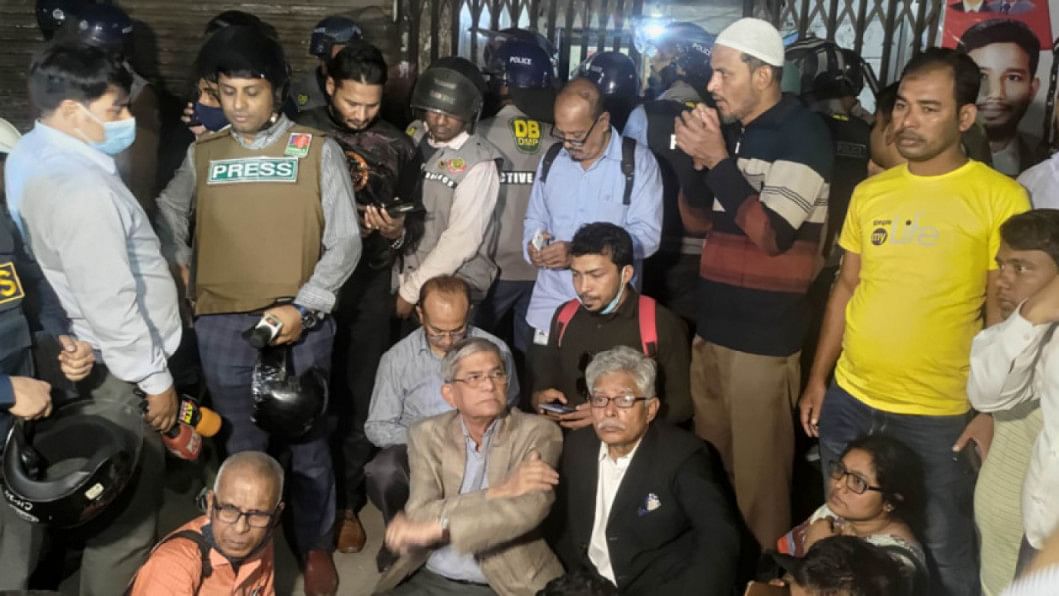 Just after the clash, the top leaders of Awami League and BNP have started trading blame over the incident. BNP Secretary General Mirza Fakhrul Islam Alamgir today said the clash at Nayapaltan area is a conspiracy to foil the scheduled rally on December 10. Meanwhile, Awami League General Secretary Obaidul Quader today said it was BNP men who attacked police in Nayapaltan today. Who is right and who is wrong?
Tigers seal another thriller
Mehedi magic seals another thriller. The Bangladesh cricket team kept their winning streak in home ODI series intact by clinching the second one-dayer against India by five runs in Mirpur, sealing the three-match series with one match in hand. Mehedi Hasan Miraz was once again the talisman for the home side, scoring his maiden ODI century after coming in at a seemingly hopeless 69 for six. Mehedi and Mahmudullah Riyad lifted the score to 271 for seven, and India were staring at defeat when injured skipper Rohit Sharma came in at 207 for seven. He put up a brave fight, scoring 51 from 28 balls, but Mustafizur Rahman held his nerve and defended 20 runs in the final over.