5 things to know for Monday, Nov 21: Militants' escape, World Cup and more.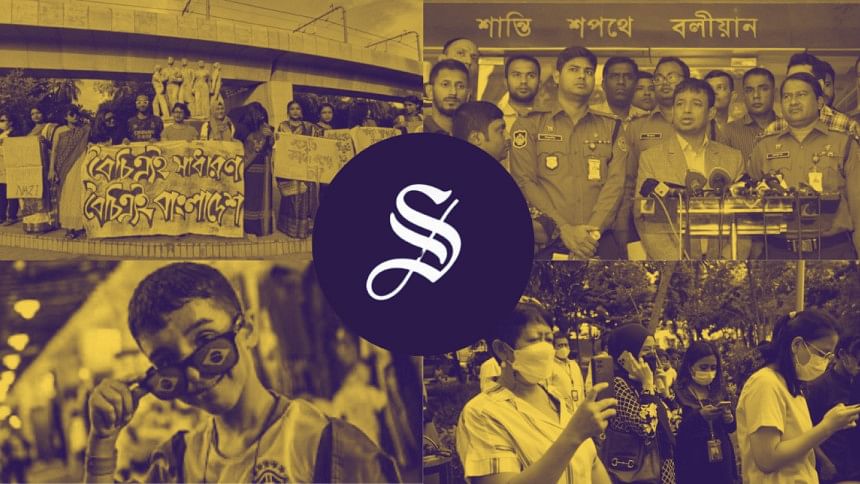 The world cup fever is on. Here are our predictions for today's games: England 2-1 Iran which you can watch at 7:00 pm Bangladesh time, and Senegal 1-3 Netherlands at 10:00 pm today. In other news, SSC results will come out on November 28. And here's five other stories to catch-up on.
Militants' escape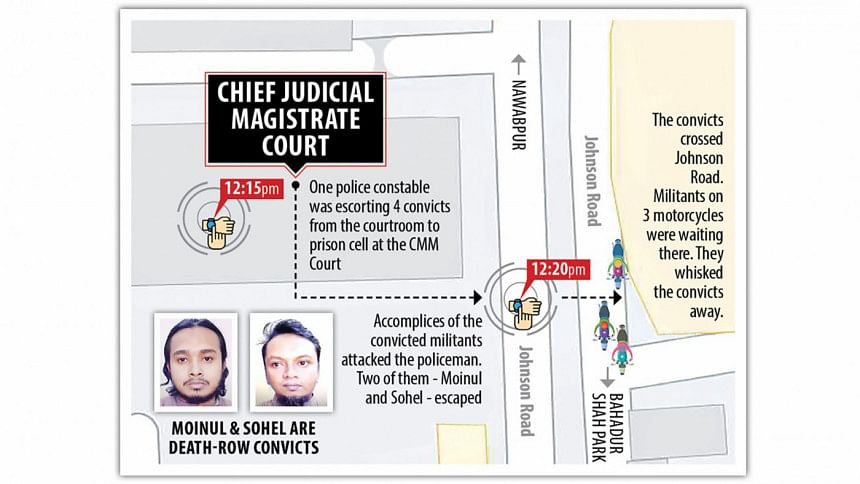 A red alert was issued around the country yesterday, after two death row convicts escaped from a crowded court. Inmates convicted in other terrorism cases were not brought in court today. Criminal law expert Ehsanul Haque Shomaji said the incident shows a serious lack of security. Similarly, RAB and police officials told The Daily Star that the attackers detected loopholes in security and devised a plan. 5 police personnel have been suspended for negligence. One of the fugitives, Sohel's house in Lalmonirhat is locked from inside. Locals who suspect that his whole family has been involved in militancy have started calling the house, "Jongibari."
This is not the first time militants have escaped from custody: on February 23, 2014, three convicted militants had escaped from a prison bus in Mymensingh, and a comparable was killed. The two fugitives, Shamim and Sohel, now out in the open, were members of the banned Ansar Al Islam, and sentenced to death last for brutally killing secularist publisher Faisal Arefin Dipan in 2015. One of the militants, Sohel was also sentenced in the case filed over the murder of prominent blogger Avijit Roy. The string of attacks by militants were internationally condemned.
World Cup: Matches and migrant workers
The long-awaited World Cup kicked off yesterday and Qatar became the first and only national team to ever lose their opening game as the World Cup host. But the festive spirit has not dampened with excitement looming over two matches tonight. An interesting deviation from the usual Brazil-Argentina love: a Bangladeshi couple — including a migrant worker who worked in South Korea —  hoisted South Korean flags over a 3.5 km long banner in Brahmanbaria. Though the World Cup has been marred with conspiracy regarding the deaths of migrant workers during Qatar's construction of the lavish stadiums, thousands of migrant workers yesterday gathered in the stadium to watch the opening match. "WE are here to enjoy our sweat now," said a Ugandan worker attending the game. A FIFA spokesman said that 2.95 million tickets had been sold up to opening day.
Electricity Price Hike
The price of electricity was hiked by 19.92 percent at the wholesale level. The news comes after the PM assured the public that the suffering from electricity and fuel will end next month. But experts told The Daily Star that today's price hike will aggravate the sufferings of people who are already burdened by increasing prices. Economically, the long-term price appreciation will worsen the dollar crisis. "What the price hike does is insulate corruption," said Professor M Shamsul Alam, Senior Vice President of Consumers Association of Bangladesh. But Nasrul Hamid, State Minister for Power, Energy and Mineral Resources clarified that this wholesale hike in electricity price will not rise at the consumer level. Read more
Border Guards meeting on Myanmar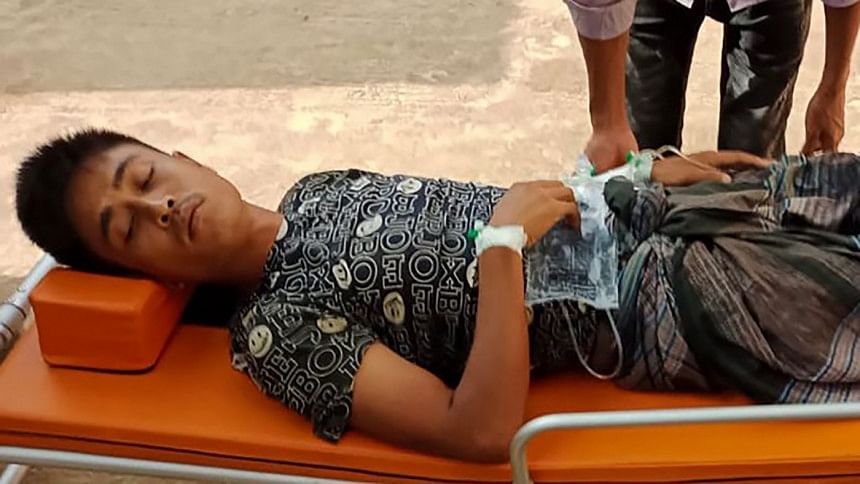 The border between Myanmar and Bangladesh has been tense recently. On November 23, Border Guard Bangladesh (BGB) and Border Guard Police (BGP) of Myanmar are set to hold a high-level conference to discuss the pressing issues. BGB will prioritise Myanmar forces' recent violation of Bangladesh's airspace when Myanmar forces recently fired mortar shells —  during their fight with the Arakan Army— landing into Bangladesh territory. A Rohingya boy was killed and five others were injured during the incident. The conference will also focus on security-related issues like trans-border crime control, prevention of drug smuggling and human trafficking.
CU Fine Arts students hold teachers hostage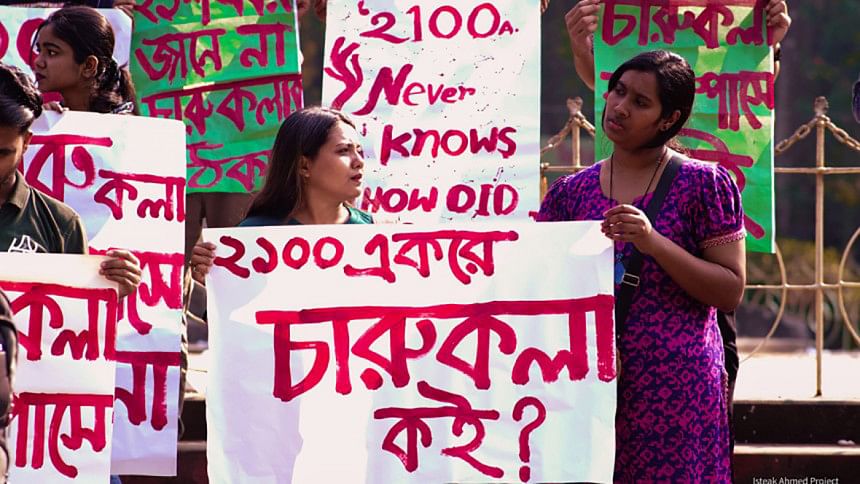 Students of Chittagong University's Institute of Arts have been staging a sit-in protest at the main entrance and demanding their relocation to the main campus since November 16. Today, they locked up twelve teachers for 9 hours. The teachers reportedly went into the institute today, saying they would fetch documents regarding the transfer of campus. But then students saw teachers grabbing their personal documents and belongings, and decided to lock them in. Read more