Nov 16 morning: Dengue, Bandarban shooting, Climate financing, Russia-Ukraine War, FIFA World Cup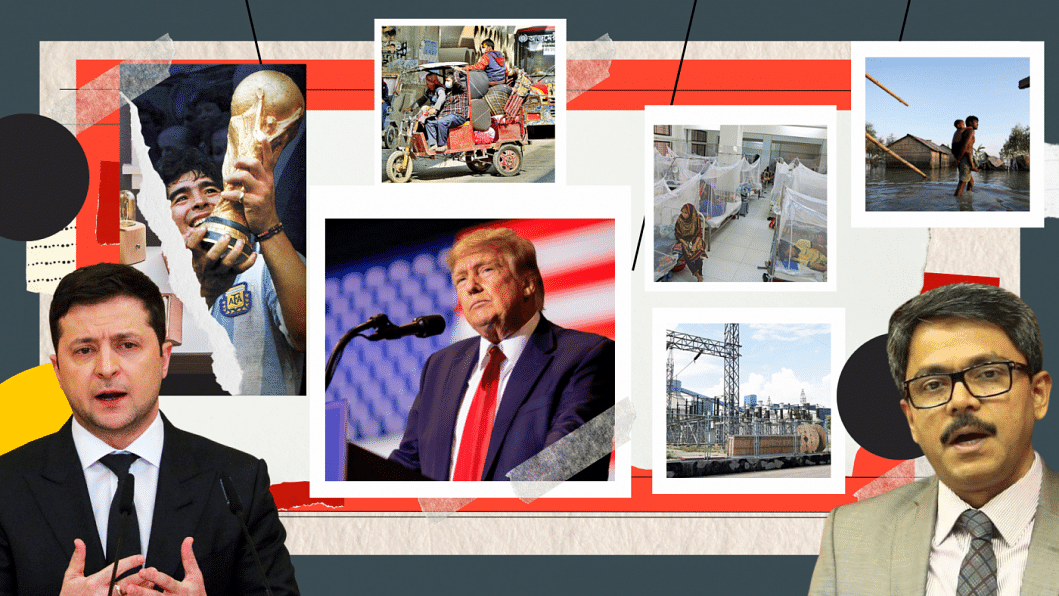 Good morning. If you are wondering about the global economy and Bangladesh's 2023 outlook then you know famine has been a hot topic in the news. Tune into our Viewsroom discussion on whether there is an actual possibility a famine. Elsewhere, Donald Trump has announced his third run for the US presidency. And here are other quick things to know as you start your day.
1. Dengue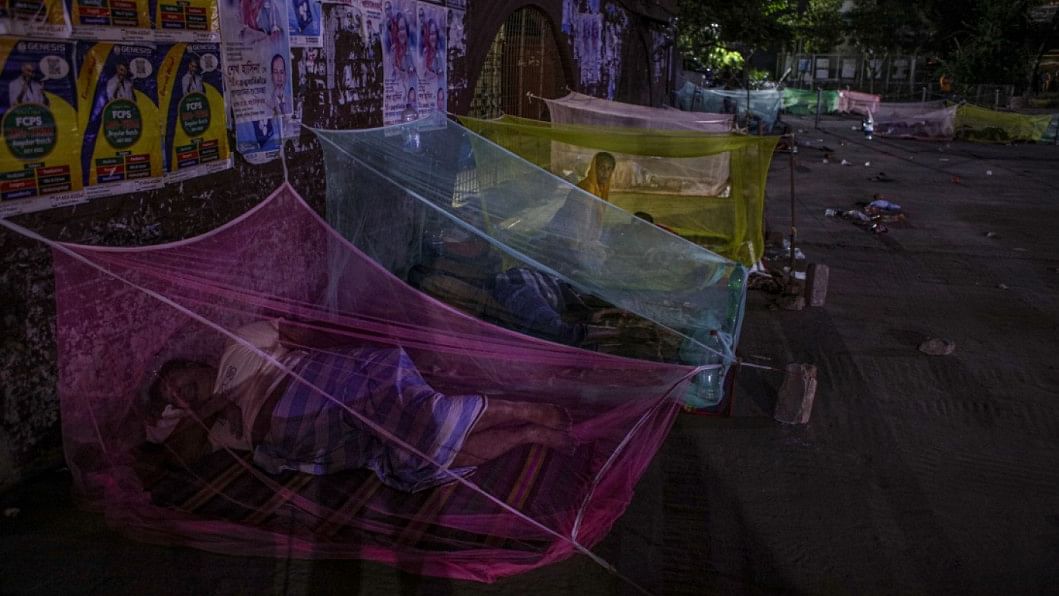 The dengue outbreak is getting worse: the death toll has risen to 213 patients this year, and over 50,000 patients across the country have been hospitalised, according to DGHS data. But the actual number of dengue cases could be 10 times higher: "Many dengue patients go unrecorded as most of the patients are not hospitalised," said HM Nazmul Ahsan, associate professor at Shaheed Suhrawady Medical College Hospital. On the other hand, a new study by icddr,b and the DGHS showed that 11 major tertiary level hospitals don't conduct surveillance for hospital-acquired infections. Read more about the mismanagement here.
2. Bandarban killing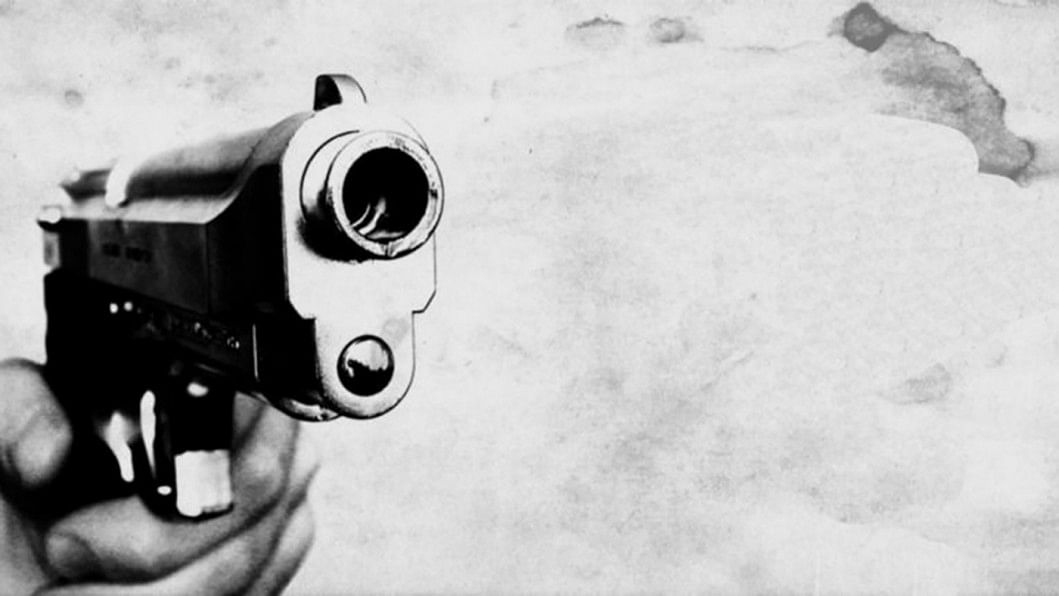 The hunt continues for the drug peddler who shot a DGFI officer during a drug raid in the Bandarban's Tumbru border. The situation remains sticky, as the border is under Border Guard Bangladesh (BGB's) jurisdiction, and DGFI officers are supposed to collect information. Yesterday, the Home Minister clarified that Rab and DGFI were jointly conducting an anti-narcotics drive in the region — which has been rife with drug trafficking and crime — after information from intelligence agencies. Several thousand Rohingyas live there, added the Minister. A Rohingya woman, who gave birth to a child just 10 days ago, also died in the crossfire.
3. Climate funding
At COP27, Bangladesh has demanded that developed countries double their collective provision of adaptation finance by 2025, as was agreed at COP26 in Glasgow last year. Meanwhile, Bangladesh and Pakistan will be among the first recipients of funding from a G7 initiative to help countries affected by climate change, according to a programme announced at the COP27 summit in Egypt. The "Global Shield" initiative for "Pathfinder Countries," one of which is Bangladesh, includes 170 million euros in funding from Germany and 40 million euros from other donors, including Denmark and Ireland. It is a loss and damage type of fund, and "not a substitute for agreeing to the Finance Facility for Loss and Damage in COP27," said Saleemul Huq, an adviser to the Climate Vulnerable Forum.
4. Russia-Ukraine war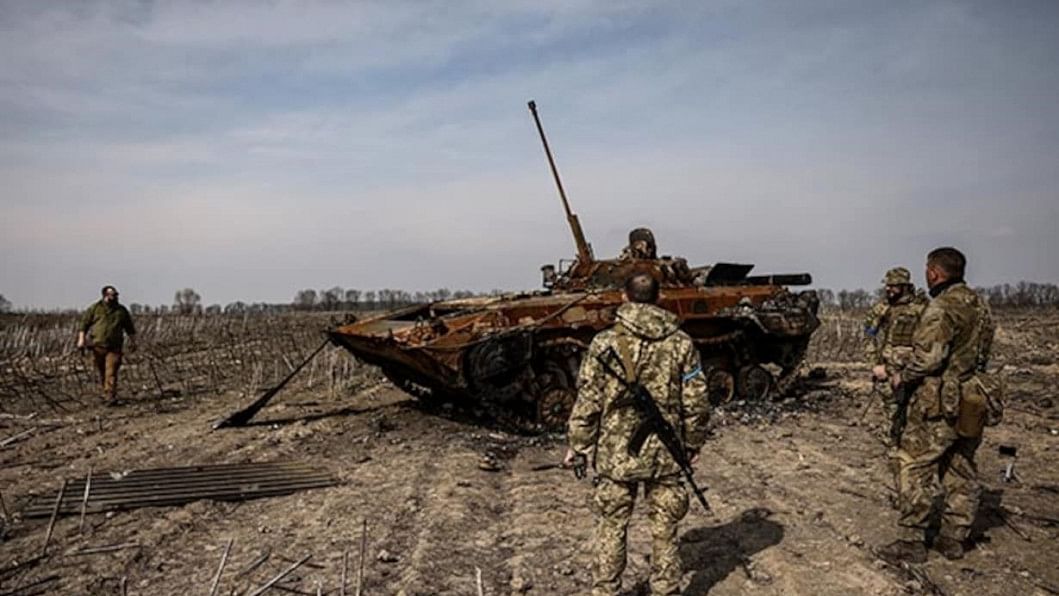 Yesterday, the UN General Assembly held a vote on resolutions calling for Russia to be held accountable for violating international law by invading Ukraine. Bangladesh abstained from the vote, as did India, Pakistan and Sri Lanka. Meanwhile, shortly after Ukraine's President Zelensky called for a universal resolution to end the Russian war in the G20 summit, Russia launched its biggest wave of missile attacks on Ukrainian cities in more than a month. Two missiles or rockets also reportedly hit a farm in Poland near the border with Ukraine, killing two people. The Polish government is investigating the origins of the weapon; the President said the missiles were "most probably" made in Russia.  NATO planned to hold an emergency meeting to discuss the events close to the Ukrainian border. Russia denied any involvement. US President Biden said that preliminary information suggests it is "unlikely" that the missile was fired from within Russia.
5. Fifa World Cup 
The clock is kicking down on football fans, as the World Cup is set to kick off in Qatar on November 20. Argentina's Lionel Messi picked out Brazil, France and England as the biggest threats to his dream of finally adding a World Cup winners' medal. This is the first World Cup, after the death of Argentine football legend Diego Maradona, who has a special place in the hearts of people in Bangladesh too. It is likely to be Messi and Ronaldo's last World Cup as well. Meanwhile, this particular World Cup being held in Qatar has been stained by human rights abuses by the hosting nation. More than 1,000 Bangladeshis died while working in Qatar's massive construction projects during their lavish preparations.