Insults don't faze me: Mahathir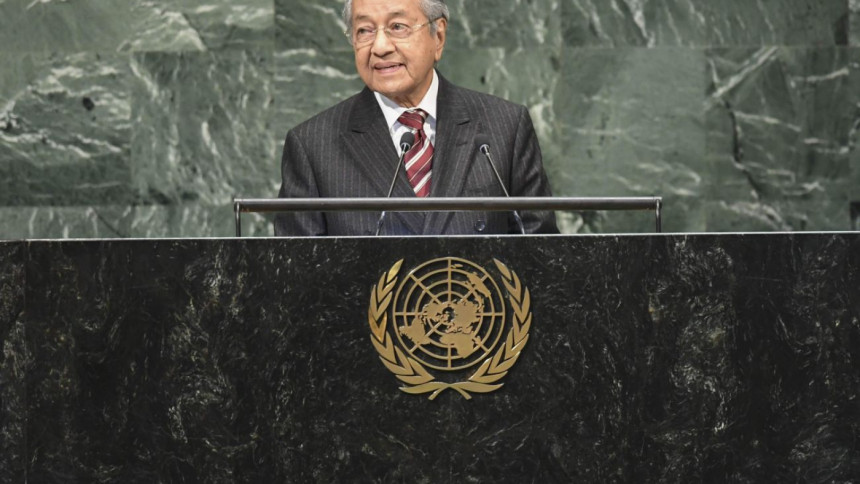 Malaysia Prime Minister Tun Dr Mahathir Mohamad yesterday said he does not mind being insulted by anyone.
He said that insults directed at him do not affect him and that action should not be taken against those who launch the insults.
Dr Mahathir added that politicians must have a thick skin, as being insulted is part and parcel of being in politics.
"I don't mind being insulted by anybody, it's not going to affect me. Don't take any action. Politicians must be ready to accept being called all kinds of names.
"I (was) called names even when I was the prime minister before," he said after the launch of the 33rd Meeting of the Asean Committee on Disaster Management; and the 6th Asean Ministerial Meeting on Disaster Management and Related Meetings yesterday.
Dr Mahathir was responding to the arrest of the younger brother of Umno Supreme Council member Datuk Lokman Noor Adam who was remanded for allegedly uploading a purportedly insulting photograph of Dr Mahathir.
Police were reported to have obtained the detention order of the brother of former Barisan Nasional candidate for the Sungai Kandis state seat by-election to assist in investigations under Section 4 (1) of the Sedition Act.
Lokman was quoted as saying that his brother was detained for sharing a photograph taken from his friend's Facebook account which allegedly defames Dr Mahathir.