Dr Mahathir named Muslim Man of the Year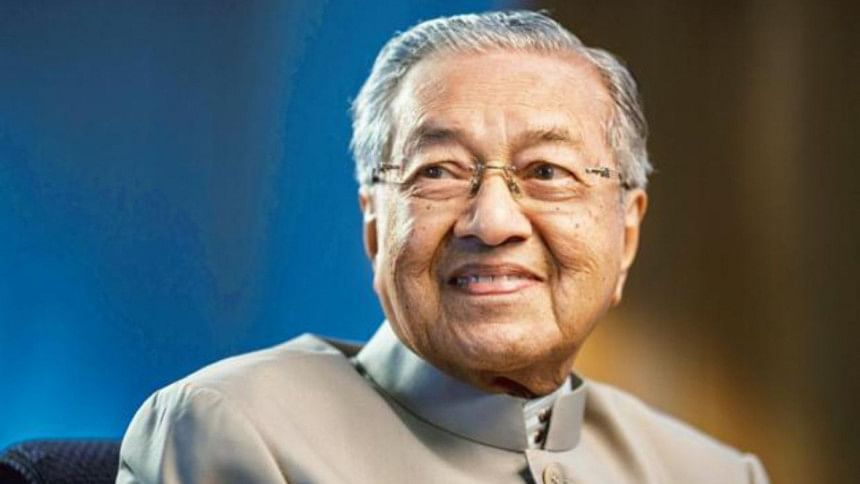 Malaysian Prime Minister Dr Mahathir Mohamad has been named The Muslim Man of the Year according to 10th Anniversary Edition of the Muslim 500.
The report, published by independent research entity The Royal Islamic Studies Centre with the Royal All al-Bayt Institute for Islamic Thought, released a report on its website (https://www.themuslim500.com/), which list down the world's 500 most influential Muslims with the cumulative ranking over 10 years.
The report noted that the achievements of the 93-year-old who became Prime Minister of Malaysia twice, as well as being the world's oldest sitting head of government.
"This quite extraordinary man has had a dynamic political career spanning 70 years and yet at the same time been the author of 17 published books.
The report highlighted Dr Mahathir's first tenure as Prime Minister, which lasted 22 years, where, amongst other things, played the key role in implementing the new Economic Policy (NEP) - an "affirmative action" in both the economy and the educational systems.
The report also highlighted Dr Mahathir's call for then Prime Minister Datuk Seri Najib Tun Razak to resign, beginning 2015, and how he registered Parti Pribumi Bersatu Malaysia (Bersatu) in 2017 to join the Pakatan Harapan coalition and later win GE14 to be Prime Minister.
"Not bad for a 93-year-old politician with a history of two heart attacks and one bypass surgery," the report ended.
The report also included Palestinian teenager Ahed Tamimi as the Muslim 500 Woman of the Year.
She had slapped and kicked an Israeli soldier after the latter had shot her cousin in the head at her West Bank home in the village of Nabi Saleh, some 80km from Jerusalem.
Tamimi was sentenced to eight months in prison after agreeing to a plea bargain, and was released in July this year.
Copyright: The Star Online/ Asia News Network