Television of a lifetime
Songs of Yesteryear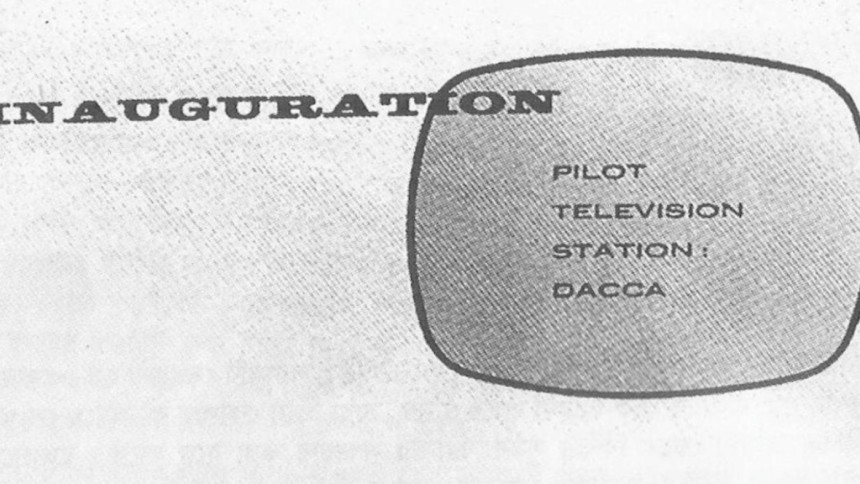 [Continued From Last Issue]
Nowadays satellite channel showcases most of the news live. These does not happen once or twice, or even comes from the same place, whatever that is occurring around different places at different time is live telecasted in the television. Earlier on with their low budget scale, Bangladesh television tried to showcase life telecast news to their audience.
One day a hijacked plane from Japan landed into Dhaka Airport. This incident happened about 25 years ago in the Tejgaon Airport. The whole incident after the plane landed on the airport was live aired in television. During those days only 2 big cars were available to air live news. The size of the car was about the size of the 6 number buses that are available in Dhaka. Among those cars, one of them was a power van. That car consisted of a generator and huge lines of cable. Back then people could not even imagine the use of small generators for television production. These small generators are now visibly used in making dramas and also broadcasting live news. The other car consisted of the necessary machines to showcase live news. Basically the car consisted of the control room which is generally used for production of program. Apart from showcasing live news, those cars were also used for outdoor shooting.
People who were involved with the outdoor shooting had to gather around by 7 a.m. One day before the recording, people from the engineering team, production team used to search for a descent place to record and place the car. When everything was finalized they would then send the 2 cars respectively. Even after such planning, the recording process wouldn't start before 12 PM and the completion of a 12 minutes program would lead up to evening.
At that time there was a program called "Biddaloy Bichitra". The producer of that program was Belal Baig. Belal Baig wanted to bring out variation to his program. In order to bring variation to his program, he decided to go out with his OV van to schools where the program will take place. At that time nobody could even imagine about arranging a children's program with an OV van. But Belal Baig was able to convince his office that he will be able to produce a children's program with an OV van, especially school programs. Apart from the classrooms, he will also be able to capture the activities outside in the field.
At that time the principle of the Shahin School was Mamunur Rashid. He used to do lots of program in television. At that time there was also another principle who participated in programs, and even wrote dramas. That person is none other than the principle of Udayan School, Begum Momtaz Hossain.  Begum Rokeya was not only famous for her popular drama "Shokal Shondha", she was also known for her association with other program as well. But Shokal Shondha is one of those dramas in television history, which was recreated in satellite channel long after it was showcased in Bangladesh Television.
Mamunur Rashid, as a principle of Shahin School used to come in television sometimes. Through his appearance in television, Belal Baig got to interact with him and then finally decided to shoot his first episode there. The students had to go through four day rehearsals for the program.
The writer is Managing Director, Channel i
Translated by Imtiaz Salim