Movie Review
Once Upon a Time in Bihar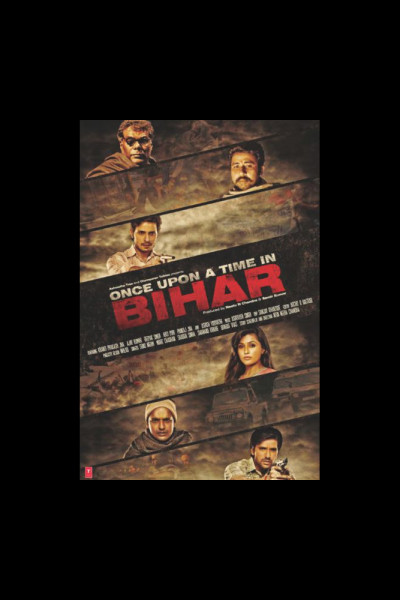 Director: Nitin Chandra
Writer: Nitin Chandra
Cast: Kranti Prakash Jha, Pankaj Jha, Ajay Kumar
Strength: Story, Acting
Weakness: Direction, Pace of the film
Runtime: 122 minutes
Rating: 2.5/5
Plot: Based on real incidents, set in the year 2003 - 2004 in ravenous terrains of Buxar District of Bihar.
Review: The social drama intends to make audiences sympathise with the Bihari youth, because of the lack of opportunities in the state and the hurdles they must overcome to earn a dignified living. The idea is to portray why many end up migrating to other states and why the situation isn't changing.
Rajiv Kumar (Kranti Prakash Jha) is a noble teacher, who wants to start coaching classes in order to gather sufficient money for his sister's wedding. His wish fails to fructify as the banks won't sanction his business loan. Shankar (Deepak Singh) is qualified to bag a government job but his inability to bribe the officers kills his opportunity. The two get exploited for being honest and hard-working. Disheartened and disillusioned, the two turn to abduction — a supposedly common crime in Bihar.
While the story is relevant, setting authentic and performances decent, the sluggish pace is sleep-inducing. Also, the second half looks like a different film in itself, with no connection to the beginning. 
Unless it's a documentary, when a film raises a significant socio-political issue like this, one expects it to propose logical solutions as well. This one aspires to trigger a revolution by projecting its protagonists as crusaders of human rights. Sadly, all they do is preach and then commit an idiotic crime themselves, much against their own values and beliefs. 
The inability to expand the basic idea into a solid story lets this otherwise well-intentioned film down. It still can be watched, but only if you have nothing much to do.
Reviewed By Intisab Shahriyar