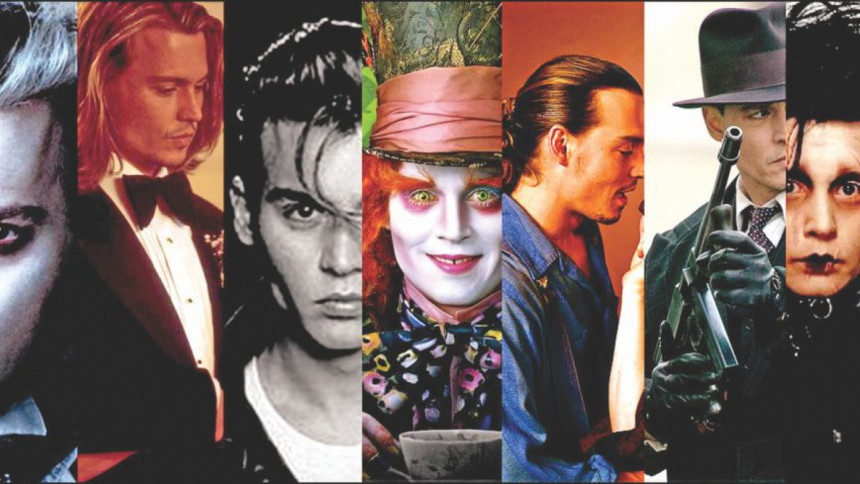 Johnny Depp possessed the qualities of a star ever since his auspicious role in 1986 hit- Platoon. After a momentary deviation into teen stardom with the TV show 21 Jump Street, Depp began justifying that early enthusiasm, amassing well received turns in the likes of Ed Wood and Edward Scissorhands. Hollywood believed that the actor possessed the rare combination of talent and charisma that defines a superstar that it stuck by Depp for over a decade until he found his box office grip. Finally, in 2003 with Pirates of the Caribbean, Depp hit the jackpot, scoring a global blockbuster that earned him a nomination at the Oscars. From there onwards, his fame skyrocketed. Besides, his friendships with Hunter S. Thompson and Marlon Brando, fascination with pop culture and a fondness for fedoras, marked him as on the most enthralling characters to have ever existed in the industry. Along with hits like "Alice in Wonderland" and "Charlie and the Chocolate Factory," he offered the fans an unmatched level of entertainment to cherish.
However, there have been flops aplenty. Transcendence, Lone Ranger and Mortdecai received heavy criticism. Depp's chameleonic turn as Whitey Bulger in Black Mass, reminded audiences of his shape-shifting talent, but cost too much and made too little. Despite Into the Woods being a hit, Depp's work as the Wolf barely registered as a cameo. Aside from that it has been a stream of flops and frustrations. His recently released film, Alice Through The Looking Glass did not seem promising either. Depp however, still has the ability to spark the internet. For example, the media created a furore for sneaking his dogs into Australia and his peculiar, hostage-like video apology for violating the country's laws, had people laughing at Depp and not with him. In the social media age, when stars' personal lives and careers collapse on each other, scandals can do lasting damage to reputations. Now, the immediacy of Twitter and Facebook are acting as a double-edged sword with the recent allegations thrown at him for abusing his spouse.
"Audiences want to see the 'Donnie Brasco' Johnny Depp or the 'Blow' Johnny Depp," said Paul Dergarabedian, senior media analyst at Rentrak. "They want him to play a real character again." Johnny Depp will return for a fifth "Pirates of the Caribbean" and has signed on for a remake of "Invisible Man," both of which could score commercially and help his helm to spin longer. 
Adapted from Variety