GRAPE VINE
Daniel Craig 'exhausted' from playing James Bond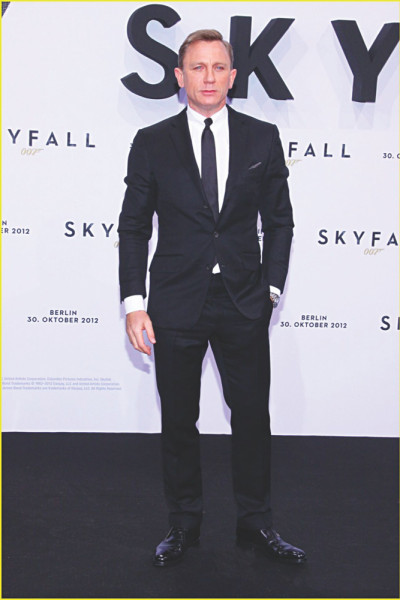 Actor Daniel Craig is "exhausted" from playing James Bond, according to his former co-star Judi Dench. The 81-year-old actress, who played M opposite Craig three times, believes that the actor needs a break. 
"I should think he is exhausted, absolutely exhausted," Dench said. When asked who she believes should replace him, Dench said: "Who do I see as the next Bond? I don't know really. It is nothing to do with me; it is up to Barbara Broccoli and Michael Wilson!" 
Craig admitted last year that he had enough after starring in four 007 films and joked that he would "rather slash my wrists" than reprise the role. The actor, who netted a reported total of 38 million pounds for the four films he has appeared in. Actor Tom Hiddleston is rumoured to be in talks to replace Craig for the role of the iconic British spy.