Samina Sings To Fahmida's Tune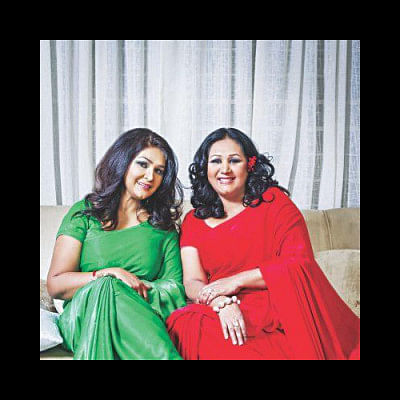 Samina Chowdhury sang to the tune of her sister Fahmida Nabi for the first time. The lyrics of the song,
O Amar Jonmo Bhumi
has been written by Rana Masud. Borno Chakraborty has arranged the music for the song. The album consists of 11 patriotic songs. Regarding this Samina Chowdury said, "I am delighted to have been able to sing to Fahimda's music; it is a matter of pride for our family. Our father used to write songs and compose music in addition to singing. I hope everyone will like the song." Fahmida Nabi said, "I am very excited about this project. I have tried to compose the music keeping in mind Samina's style of singing."