Coke Studio Bangla officially available on Spotify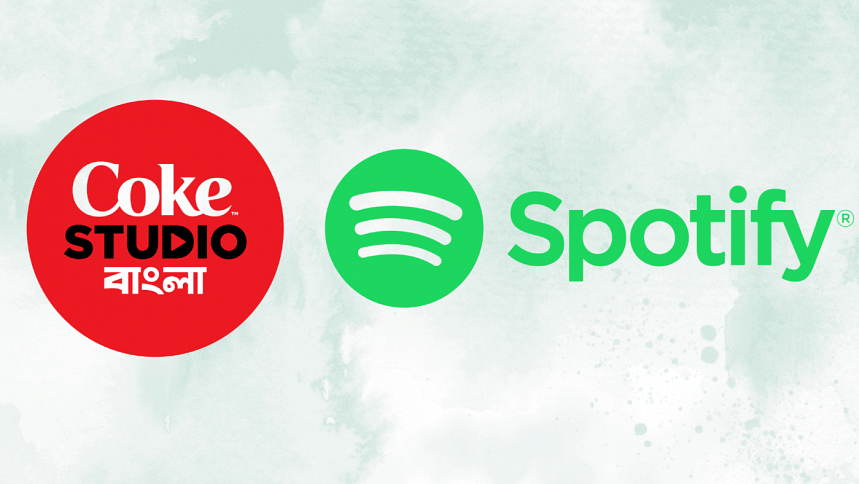 One of the largest music streaming service providers in the world, Spotify has collaborated with Coke Studio Bangla, the Bangladesh edition of Coca-Cola's international music property 'Coke Studio', as the official music streaming partner.
Under this partnership, all of Coke Studio Bangla's music will be exclusively available on Spotify.
In addition, this partnership will also enable the artists of Coke Studio Bangla to share their music with Spotify's 456m active users, including 195m subscribers, across 180 markets.
The app now hosts all the songs and artists featured on Coke Studio Bangla, available for free and premium users accessing it through their mobile or desktop devices. The collaboration between the two music digital platforms, promises to make Coke Studio Bangla content more accessible to the rest of the world.
"The partnership with Spotify is good news for music lovers across the globe. Our songs are now going to be easily accessible for anyone with a Spotify account. We are hopeful that such a partnership will make the upcoming season even better," said Ta Duy Tung, Managing Director of Coca-Cola Bangladesh.
The recently concluded 'Season One' contained a total of 10 songs featuring a host of prominent musicians including Arnob, Tahsan Rahman Khan, Bappa Majumdar, Samina Chowdhury, Momtaz Begum, Mizan Rahman, Kona, Pantho Kanai, Rituraj, Masha, Nandita, Rubayat, Boga Taleb and, Animes Roy.
"Coke Studio Bangla had a massive positive impact on people, particularly the youth as we saw over of 1500 song and dance covers on social media, over 150 fan arts created, and 1600 plus song reviews. Having an audio platform such as Spotify on our team is impactful for us as we plan for season two," said Shayan Chowdhury Arnob, music producer of Coke Studio Bangla. 
Coke Studio Bangla has always tried to make the audience a core part of the musical journey. The partnership between the two musical platforms is a step towards providing the audience with an immersive experience.
"