Gaan Piriti
Kolkata Calling!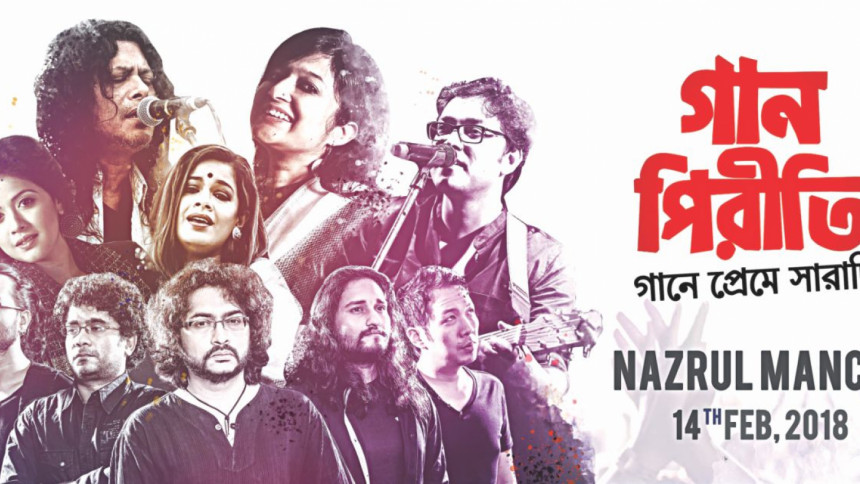 Bangladesh and Kolkata are two different entities, but essentially have the same heart. SVF Music's motto for the immensely successful "Gaan Piriti" concert was to bring the two Bengals together through a stellar musical arrangement, and the event delivered on all fronts. It featured James and Oyshee from Bangladesh, alongside India's own Sahana Bajpaie,

Anupom

Roy, Fossils and Emon Saha. Star Showbiz's Editor, Rafi Hossain describes his experience in the landmark concert.
The fact that Bengali music is going through a rough time has been previously discussed in many articles before. The popularity of Hindi songs, which came primarily due to the insurgence of Hindi films had no doubt impacted the entire subcontinent. As a result, the native and traditional music of many regions, including Bangladesh and Kolkata suffered as many tried to imitate the vibe of Bollywood. However, a lot of efforts have been made in order to rectify the situation and bring back the excitement and charm of Bengali music to the mainstream, and SVF Music's Gaan Piriti concert is one of the most successful ones as of late. Sree Venkatesh Films has been a leading name in India's film industry for a long time, and their venture in music is no different. Their music channel Sangeet Bangla is immensely popular not only in India, but in Bangladesh as well. Since Bangladesh and India, Kolkata in particular, have been doing joint venture films for quite a while, SVF's music wing has worked tirelessly to give Bengali music the push to rediscover itself as its own entity.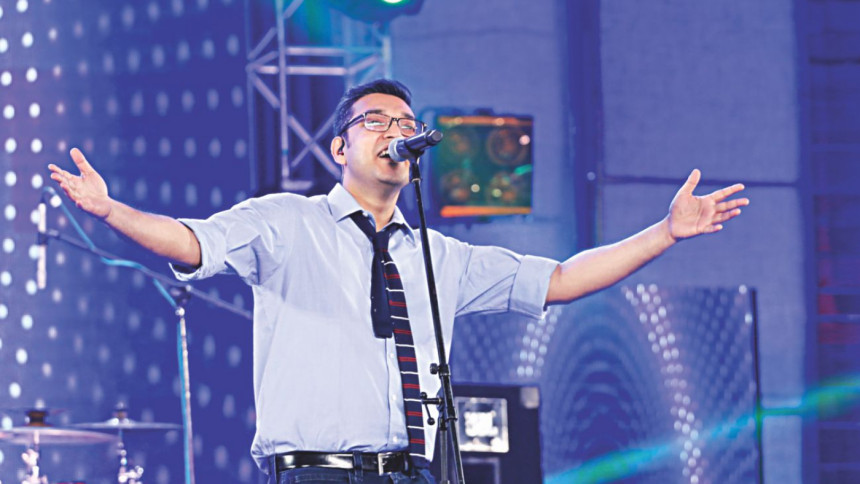 The Gaan Piriti series of concerts looked to bring together artists from the two countries together, the first of which was on Valentine's Day. The concert took place in Nazrul Mancha and the featured artists were Anupam Roy, James, Oyshee, Fossils, Sahana Bajpaie and Iman Chakraborty. As I was fortunate enough to be in Kolkata that day, I could not help but attend the concert. I always felt that even though Bangladesh and Kolkata are divided by borders, those borders should not affect artists. What captured me about this concert was that it was not bound to a certain genre. The audience were recepients of incredible versitality from the artists. Anupam Roy started off the proceedings with his super-popular hits. What I liked the most about him is his humility, there is not an ounce of pride in him. There was an air of calmness when he was performing, and that I think is a definitive feature of him as an artist. The performance started so suddenly, that I had thought that he was doing a soundcheck. Iman Chakraborty followed up with a great blend of folk and original music. Sahana Bajpaie was amazing as always. However, the moment that I was waiting for eagerly was when the Bangladeshi artists took the stage. Oyshee is very young, both in age and experience. However, her talent has taken her very far, thanks to her extraordinary success in Gaan Bangla TV's Wind of Change. If there was one advice I could bestow upon her, it would be to sing as much as possible on stage and engage in less talk. However, what she did amazingly well was  impressing the hard-to-please Kolkata audience. They were reluctant to clap at first, but were won over by Oyshee's flamboyant voice. The highlight of the night for me was the realization of how popular James was in Kolkata. I had no idea that people across the border would also call him 'Guru'! The hall went wild when he started to sing and sang every word of whichever song he started. Such is the power of James that even when the other artists were performing, the audience were crying out for him! Even though this might have been an awkward situation for the performers, as a Bangladeshi it made me immensely proud.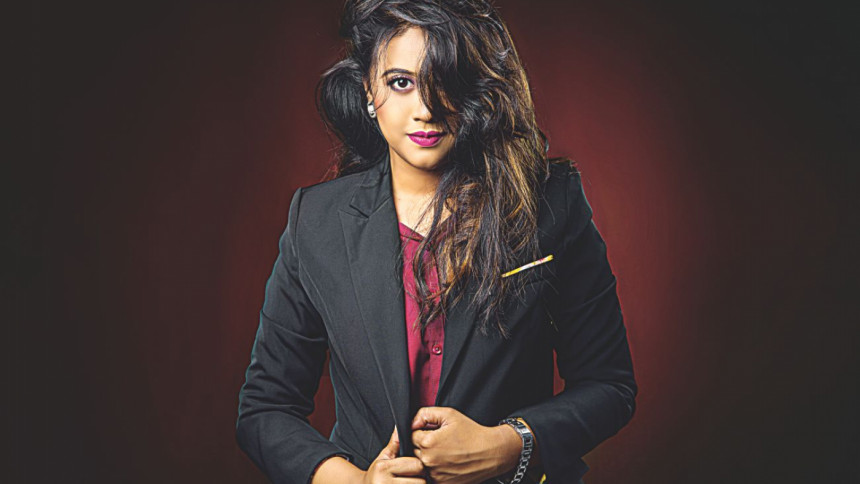 I would like to thank the organisers for this wonderul initiative, and I believe by heart that this series of concert will not only help Bengali music reach more people, but it will help enrich the relationship beyond both sides of the border. As I mentioned earlier, music has no borders and the success of Gaan Piriti proves that.