FACES OF Teledrama
Familiar faces of the television industry, Mehzabien Chowdhury, Afran Nisho and director Ashfaque Nipun are all very committed towards their work. In a lively adda with Rafi Hossain, they talk about the current state of the showbiz industry, and what turn will it take in the near future.
Rafi Hossain: Where do you all think our television and film industry is headed?
Afran Nisho: I would say that it is heading towards a positive direction. We have a lot of new people working in the industry, and they have been doing considerable good work. They are all very hardworking and dedicated. The senior artists in the industry are also assisting the new comers, and that is also helping the industry's improvement. The only downside is that the budget for the films is decreasing.
Mehzabien Chowdhury: I must say that I was amazed by the diversity in the last few scripts I was offered. Even two or three years back, I couldn't have imagined this. The script writers have really upped their game, and now, we get many great scripts from different genres. I have to add that the camera work has also improved. Budgets may be decreasing for some projects, but everyone working on it is giving their best. However, there has been a surge of negativity around us. Many people often say that we have many groups in the television fraternity, but that isn't true. If we had groups, it would introduce a lot of unhealthy competition among us.
Rafi: Even if you don't form groups, sometimes you may find a comfort zone in a specific director. Is that correct?
Nisho: There are over six hundred directors in Bangladesh. If I am to do a project, I'll try to do it with only the top-level directors. Also, when a director is choosing a cast, they will try to get the best actors available. It's true that many actors like to work with specific directors, and similarly, directors also have actors they prefer working with. Sometimes, an actor may share good chemistry with another actor. For instance, I have very good chemistry with Mehzabien, so we are cast together a lot.
Ashfaque Nipun: This also applies to writers. For example, Asaduzzaman Noor worked on a lot of Humayun Ahmed's films.
Mehzabien: I have been hearing these things a lot for the past few months, and instead of answering, I want to ask a question to all the casting directors and channels. Last Eid-ul-Fitr, I didn't get a single offer to work with anyone other than Afran Nisho and Apurba. Why is that?
Nipun: Usually, the TV channel or the sponsors decide who we're going to cast for a drama. When they see that a pair has good chemistry, they try to use them as much as they can. That's why Mehzabien was only cast with Apurba or Nisho. Now, Mehzabien can't go to the channels or the sponsors and say that she wants to work with someone else as that's the directors' job. But the thing is, most directors don't stand up to the channels and say that they want to change the chosen pair.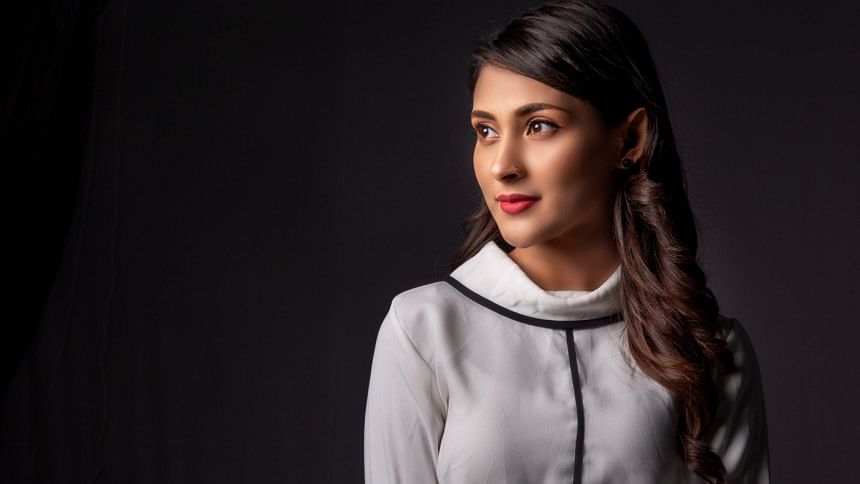 Rafi: Nowadays, whenever you ask someone where they watched a drama, they say that they watched it on 'YouTube'. In a way, this shows that television is dying. It might happen that in a few years, many television channels might even get shut down. What are your thoughts on this?
Nisho: Well, most TV channels nowadays have online platforms.
Mehzabien: Some channels are also opening their own YouTube channels. They release their dramas over there, and gain revenue from that source.
Nisho: I feel that uploading dramas on YouTube has one other big benefit. It creates a vast online archive for dramas. Since there are many channels presently, people may find it hard to watch dramas when it is aired. So, if they're available online, people can watch them in their own time.
Nipun: I also feel that some television channels may shut down in a few years. We have too many TV channels in the present. In the past, sponsors would distribute an amount between, say, five channels. Now, they distribute the same amount between twenty-five channels. This has caused the budget to drop, and as a result, the quality.
Mehzabien: Before television was invented, people used to go to the theatre to watch plays. Afterwards, people would sit at home and watch the shows. With time, our methods of getting entertainment changed, and we need to move forward. Since we're talking about uploading dramas on YouTube, I would like to talk about how dramas can get a lot of revenue from there. But, my question is, who receives that revenue? Actors don't get any part of it. It's not just the drama itself; the songs are also uploaded separately. Where does the revenue go? Why don't the actors or the director get any part of it? Why isn't it being used in the drama to help increase the quality?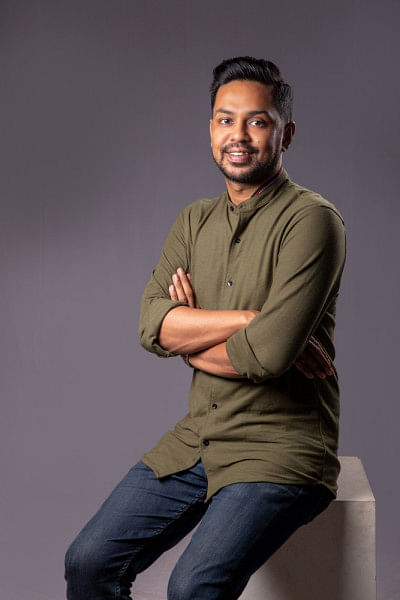 Rafi: Nipun, for your dramas, do you get a bigger budget than most directors?
Nipun: Yes, I do. Whenever I go to a producer, I directly tell them that since I'm exclusive, I need a bigger budget. But, I need to make sure my work is exclusive too. If I do a very mediocre project, why would a producer give me a bigger budget? So, I make sure to portray the actors in a new way, and try to make a great project. I would like to say something about the directors here; they all need to learn when to say no. If a producer says that we need to cast someone who doesn't fit the project, I always say no. People need to learn that skill. If more directors start saying no, that would really help the industry.
Mehzabien: The new directors are working to gain experience, and so, they follow whatever the producers say. A problem that arises for actors because of this is that they cannot say no to such projects as people will assume they don't work with newcomers, and that's very untrue.
Nisho: Sometimes, even if there's a good script, a bad director can make it a mess. But, if you hand a really good director a bad script, they may be able to turn that into a really good project. Personally, I don't take up a project if the director's philosophy doesn't match with mine. I may say no to newcomers in the film industry, but I also say no to many experienced ones.
Rafi: Do you all try to avoid the media?
Mehzabien: With all due respect to the journalists, I really don't like seeing news about anything outside of my work. Many might like to discuss their private lives, but I try to avoid that. I prefer keeping my public and private lives separate.
Rafi: Do you have any parting message?
Nipun: Film is a director's medium, and television is a writer's. The problem is that we don't utilise good writers. And if the writing is bad, there's nothing the actor or the director can do. We need writers who can create unique pieces. Due to this problem, we often have to see the same story over and over again.
Mehzabien: A drama's heart is in the script. If we all give our best to a drama with a great script, the end result will be amazing.
Nisho: The problem is that we have a lot of dramas being made. So, sometimes the stories can be repetitive. That's why we also need to make sure that the screenplay is unique.
Rafi: That's where we end it today, thank you all for giving us your time. It was a real pleasure talking to you.
Transcribed by Ridwan Intisaar Mahbub