Anusheh's New Beginning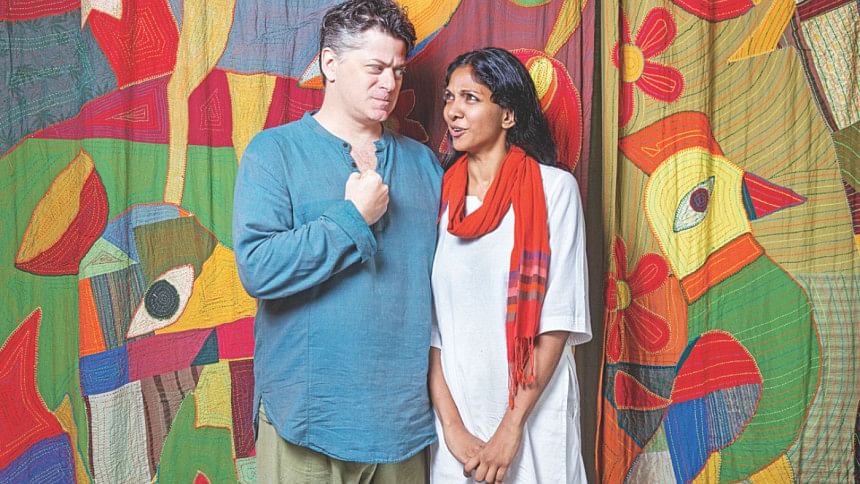 Anusheh Anadil is a singer, activist, designer and most importantly: a dreamer. When it comes to ups and downs in life, she has seen it all. At her peak, she cemented a place in the Bangladeshi audience's heart with powerful and earthly brand of folk music. Her journey through stardom has not been without her fair share of disruptions in her personal life and despite that, this iron willed lady has managed to weather the entire storm that came by her life to start a new chapter. A few days ago, Star Showbiz had the opportunity to sit down with the enigmatic beauty and her husband Seth Panduranga Blumberg to speak about her new beginning, which we leave our readers to enjoy.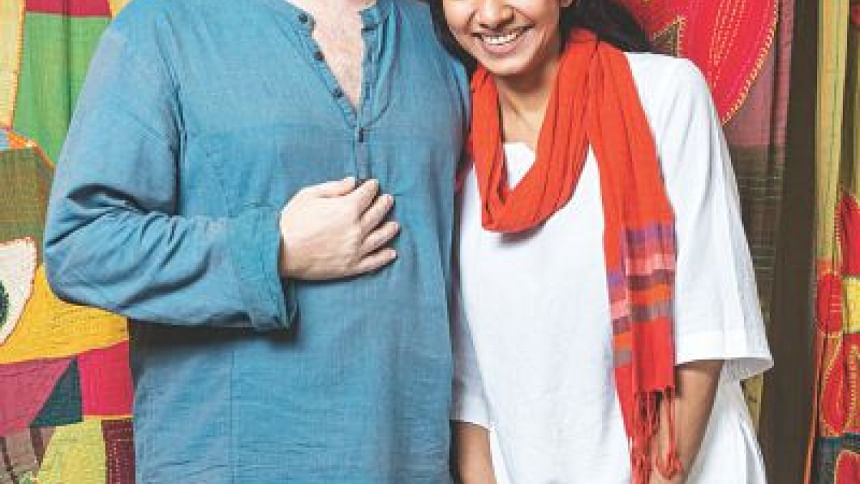 "Me and Pandu first met during Baul and Beyond, a folk project that we did in Kolkata.", said the ever-cheerful Anusheh. "I would not say that we instantly hit it off, but we both found each other very interesting. He is a direct disciple and student of Pandit Ravi Shankar."Anusheh and Pandu both having founded Jatra Biroti in the heart of Dhaka had one common love: their love for pure and unadulterated music and art. When asked about who approached first in their relationship, Pandu had no hesitation in answering. "Of course I did," he laughed, "We don't waste time in making our intentions known". It was very clear that the two had a deep-rooted understanding for each other, having been close friends for years.
Anusheh further went on to tell us that their feelings for each other had gradually grown over time. The start of the courtship may very well have been this little flicker that Pandu describes: "So we were sitting on this swing this one time, and I thought to myself what how beautiful she was. All of a sudden it came across me that I really, really like this lady!"

While their long hours of Skype sessions, Pandu would leave his laptop on just to talk to Anusheh as they lived in different time zones. Anusheh would watch all his shows in whichever way that was possible. After playing a show in Italy, Pandu met Anusheh in India where she introduced Pandu to her family as a friend.  Of course, they did not know at that point in time that they were going to be in a serious and long lasting relationship, let alone get married.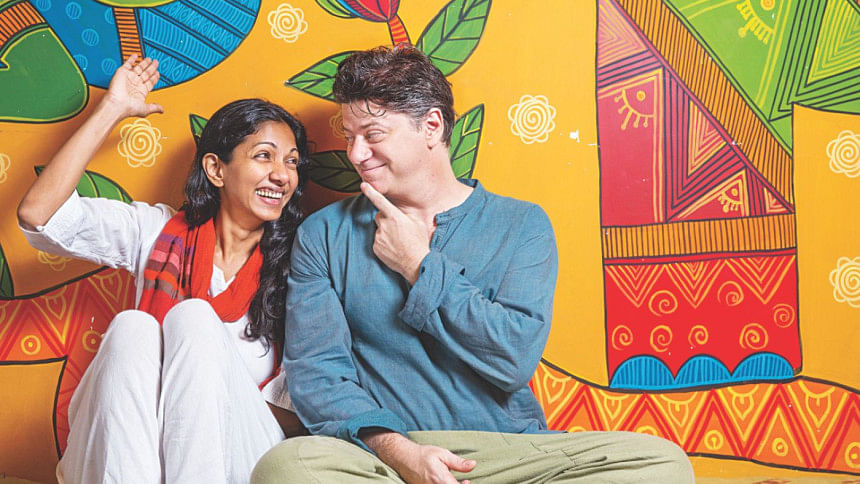 It is normal for an artist to have radically different ideals regarding marriage and love, as Anusheh tells us: "Marriage is not about the formalities of pen and paper. It's all about how much in sync you are with the person that you love. The time I have been together with this wonderful person has lasted longer than my marriage, so the feelings transcend any norms and rules that the society sets for us."Anusheh's powerful monologue had made it obvious at that point that she is not one to bend to societal norms, she would much rather follow her heart. The beautiful couple recently tied the knot to endow the gift of love to each other forever.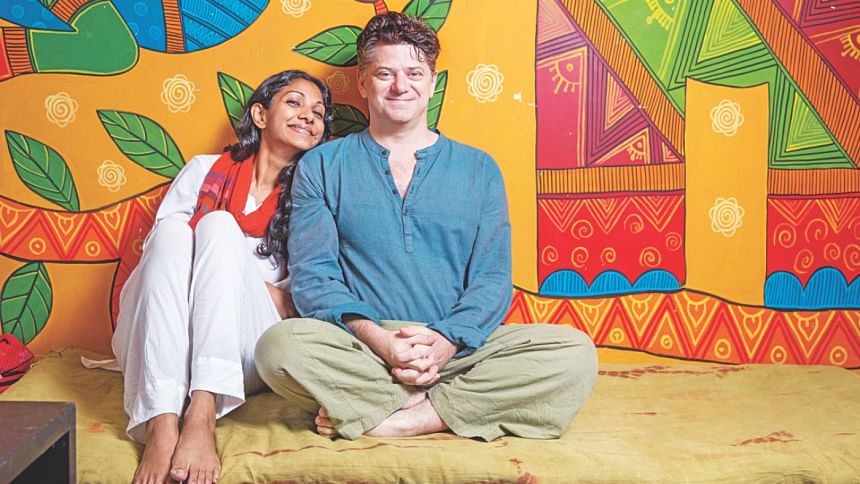 As we often see with creative and talented individuals, their output is greatly influenced by the stability in their lives. Perhaps this new chapter is not only a blessing for Anusheh, but her fans as well if she decides to endow them with some fresh new tracks with her majestic voice. Anusheh Anadil and Seth Panduranga Blumberg got married on the 16th of December 2016. Star Showbiz congratulates the lovely couple and wishes them a very happy marriage.                                 



Interviewed by Rafi Hossain and Sadi Mohammad Shahnewaz