Strange TV shows from our childhoods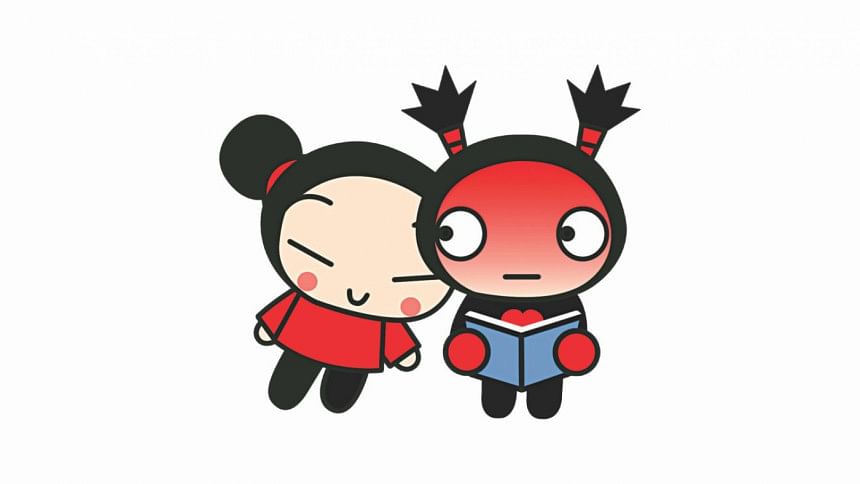 Childhood memories usually stay in the perimeter of family trips, having fun with friends, the first time doing something we're not supposed to do and would most certainly get in trouble for, getting the highest marks on an exam, etc.
However, there's a certain type of memory that lingers like a fading scar and often feels like a fever dream we may have once had, until we find out the dreams are actually reality. These memories are from shows that we probably should not have watched but did, and now they are with us forever.
BOOHBAH
Boohbah is a children's programme that was designed to encourage youngsters into exercising, with elements of fantasy and science woven into it. The objective of the show is well-intentioned, however, the characters that deliver the encouragement are potentially the stuff of dreams that closely cross the line into nightmarish territories. The main characters are described as "fuzzy atoms of energy," who are much like the avant-garde versions of the Teletubbies with a bit more variety. They are large with very round bodies, small limbs, and giant eyes. Each episode begins with a strange, dream-like title sequence where the Boohbahs are born from pods and then fly away to distant places while children laugh to the sound of a child eerily chanting the title of the show.
The actual 25 minutes of each episode comprises of the Boohbahs doing various types of exercise driven dances to funky music. Every so often, the Boohbahs break away from the group dancing and engage in thoroughly creepy but strangely adorable, giggling and give wide-eyed looks to the camera. While the premise of the show may have been intended to produce buff toddlers, it ended up resembling a video initiation to a colourful cult.
PUCCA
This animated show centres on Pucca, an 11-year old girl from a small village who falls in love, and subsequently develops an obsession, with a travelling 12-year old ninja named Garu. The most memorable aspect of the show, however, is its unforgettable theme song: a fast paced 37-second long song describing how Pucca loves Garu and ninjas love noodles, all set to an adorably animated sequence, following the style present in the actual show.
The plot may sound adorable but in hindsight, it feels quite sinister. Pucca has a deranged obsession with Garu and one of the primary aspects of the show is that she steals kisses from him, as the smooches strengthen her "Pucca power." As a result, she relentlessly chases Garu, who rejects all of her stalking/advances to focus on becoming a powerful ninja, but ultimately resorts to hiding from her constantly. The illusory veil of youth made us focus on the cute animation and adorable sound effects, but looking back, Garu would have benefitted from a restraining order.
COURAGE THE COWARDLY DOG
Courage, a timid and cowardly pink dog suffering from intense paranoia, lives with his elderly owners, Muriel and Eustace, quite literally in the middle of nowhere. The odd family has an equally odd dynamic wherein Eustace constantly taunts Courage, Muriel tries her best to shower the dog with love and affection, and Courage does his best to protect his owners from the dark or paranormal entities that attempt to cause great harm to them. Just the usual, wholesome, kid-friendly cartoon storyline.
Over the years, Courage has still remained a classic in children's television and has garnered deep appreciation from adults as well. A big contribution to that achievement would be the antagonists of each episode. The show had some of the most terrifying entities and villains that traumatised us from a tender age. The roster of the antagonists boasted an impressive variety, starting from the eerie harvest moon, an entrepreneurial/psychopathic cat, a fungal foot that has a personality for each toe and of course, the CGI spirit of King Ramses outside their house.
CATDOG
CatDog follows the life of two siblings, a cat and a dog. If that's not strange enough, they also happen to be conjoined by their stomachs. The show follows the complications and shenanigans that the unique "duo" experience, as well as focusing on their relationship with each other and those around them. Cat is the scheming, clever part of the body who longs for a life of grandeur and fame, whereas Dog is the complete opposite, finding happiness in garbage trucks. This could be a great social commentary on the duality of man, or just a lesson on how children's TV shows should not be created by anyone possibly under the influence of something questionable.
Naturally, the premise of the show leaves a lot to unpack, as well as a multitude of unanswered questions. The first on the list would be the anatomy of the main characters. The siblings of two different species are not only conjoined somehow, but they also have different immune systems and allergies. On the topic of anatomy, it is also established that it is possible to swap their lower halves via surgery, like trying on different shoes. Apart from that, the dynamic between the two is also very troublesome, as they never get along and actively try to hurt one another. They also have a bad relationship with virtually everyone, starting from Winslow the Mouse, and the Greasers  who routinely bully them for being different. Ultimately, all of this makes for a strangely traumatic but wholly entertaining experience.
Fatima Jahan Ena considers herself to be a chaotically neutral egg with feelings. Fight her at [email protected]