Farewell, Mr.360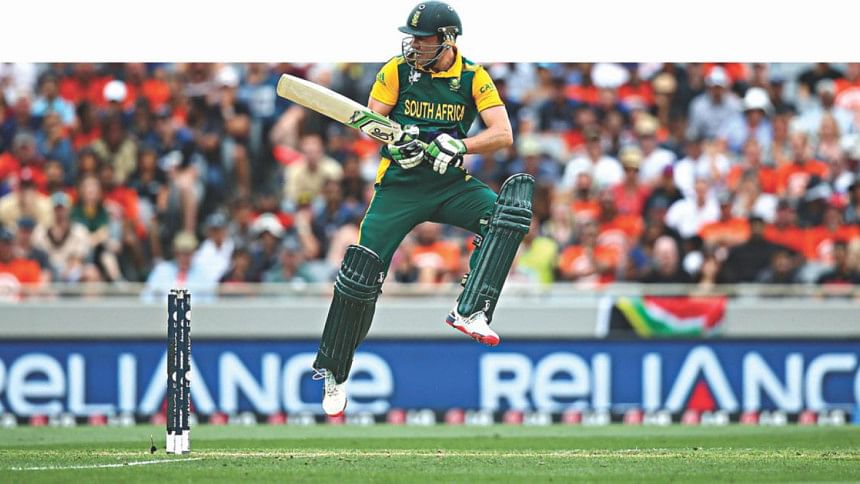 "I have had my turn and, to be honest, I am tired." On Wednesday, the world of cricket suffered a great loss. That was when AB de Villiers announced his retirement from all forms of international cricket.
As unexpected as this shock decision was, keen fans recognised the tiredness in his voice when he made the announcement. You can't help feel bad for the man, who is a legend in every sense of the word. His reputation speaks volumes of his ability, and the tag of "Mr.360" is not something one attains easily. Then again, nothing this man does is run-of-the-mill.
AB is someone who has complete control over where he wants to play a delivery. He is different from modern-day sloggers like Gayle because of his immaculate technique and rock-solid defence. He is different from technically proficient batsmen like Kohli because of his ability to smack the ball a mile. Give AB a delivery outside off stump, and he would be just as likely to get on his knees and sweep it for a six over fine leg as he would be to perfectly place an off-drive to bisect cover and mid-off. Not many cricketers have been born who can claim the same. The highlight of AB's superhuman batting skills would be how well he adheres to the cricketing basics of keeping his head still and having his eyes glued to the ball, even when he's scurrying at the crease. Seeing him rearing up to play one of his iconic kneeling sweeps against 150 kph bowling is one of cricket's greatest wonders.
Of course, AB is a good enough sportsman to hold his place in a squad just through his fielding. He probably saves a dozen runs every match, with his diving stops and almost-omnipresence on the field. And don't even get me started on his catching. One-handed, diving, on the boundary ropes, blindfolded, stopping a bullet with his bare hands, he could do it all.
Most of all, however, the world will remember AB for his passion. He is a man who wears his emotions on his sleeve, and he gave everything to the Proteas. How could one forget South Africa's semi-final loss to New Zealand in the 2015 World Cup, when he was in tears after the Proteas came up short. That was when he and his charges faced so much criticism from their own fans. Unable to shed the tag of chokers took a toll on AB. Since then he took a break from Tests to get back to 100 percent, physically and emotionally. Even then he faced criticism, with fans saying he is "picking and choosing" how he wants to play for the Proteas.
In the end, that may have been what drove him to retirement. In his announcement, he had this to say: "It would not be right for me to pick and choose where, when and in what format I play for the Proteas. For me, in the green and gold, it must be everything or nothing." One can't help but wonder if he would have stayed with us much longer if he had faced less criticism for his actions. None of that takes away from his legacy. Fans will forever recall him annihilating the West Indies batting line up with a mind boggling 149 off 44 balls. Conversely, they'll also recall his patient 33 off 246 in Adelaide that saved the test against the Aussies. This is a man who has taken up whatever role the Proteas have needed him to perform in. Now, it is time for him to enjoy his well-earned rest in the gallery of legends. Thanks for the ride, Abraham Benjamin.
With a heart of trash and a PC of potato, 
Wasique Hasan could use some help. Send help at facebook.com/hasique.wasan