"Signs" That Make New Couples Think They're Soulmates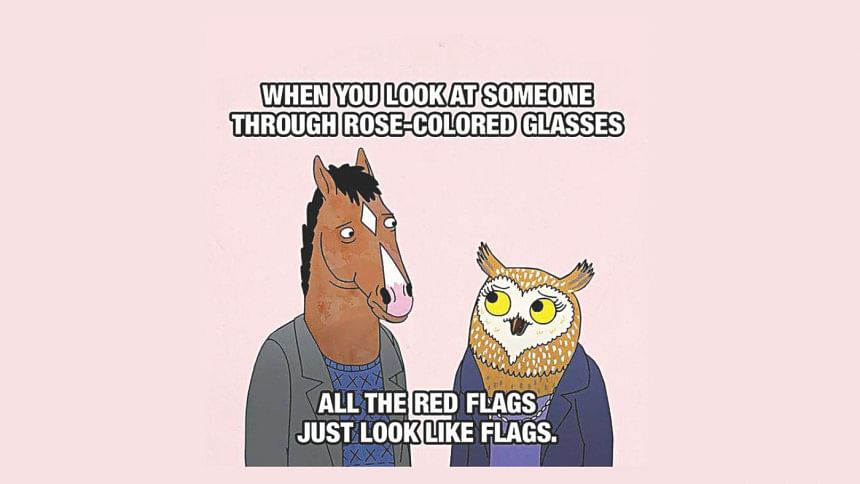 The beginning of a relationship is undoubtedly the best part of one. It is during that period that most couples notice things about each other that make them wildly exclaim that they are made for each other. Yet, in retrospect, after you seem to find them with each of your new partners, maybe every tiny thing doesn't imply "soulmate-ship".
WHEN ONE OF YOU IS LEFT-HANDED
This is something couples notice immediately when they go for their initial dates. As you sit beside each other and the food arrives, you begin to eat and it's a pleasant surprise to notice that you don't have to move apart since both of you use complementary hands to handle your food.
However, what you might have missed to spot through your initial rose-tinted glasses is that if you switch seats, trying to eat becomes a disaster. So either this person is very right or very wrong for you, and of course this single element is more than enough to base that important decision on. 
WHEN YOU HAVE COMPLEMENTARY TASTES IN FOOD
"I hate olives."
"Really? I love olives! You can totally give me all the olives you ever encounter and I shall devour them for you!"
Having complementary food preferences has always been tied to the probability of a prosperous relationship. The "Olive Theory", famously introduced in How I Met Your Mother, has since made many lovesick teenagers dream of someday finding the one who would consume their rejected olives.
However, perhaps this concept is overrated and doesn't quite work for much beyond olives, because if you are with someone whose tastes are very divergent from yours, ordering or sharing meals can become very difficult. Maybe find someone who likes olives as much as you do, so you can both weird out and go on dates involving purchasing many jars of olives.
WHEN YOU AUTOCOMPLETE EACH OTHER
Also known as finishing each other's sentences, this is one of the most annoying things to witness as a third party looking on. However if you're part of the sickeningly sweet pair, the first time you complete each other's sentences,  you'll probably go through that moment of "Is this a sign? Are they the ONE?"
Another version of this is you're struggling to find a word, and you know that it'll haunt you all night, and then your s/o just guesses it for you. Now that is true bliss.
WHEN YOUR TIMINGS MATCH PERFECTLY
Every new couple goes through a phase when they think they are telepathically connected. This phase is preceded by a few pure coincidences: (i) you go to call them to find the line busy and realise they decided to call you at the exact same time, (ii) you start texting them to see that they're also typing simultaneously, (iii) you say the same things at the same time. Given that you are a couple, these are highly likely occurrences, but who can explain that to you while you've got your head in the clouds?
Naive new couples will go to any lengths to convince themselves that they are destined to be together. Let them get on with it. The rose tint only lasts so long.