Why Writers Write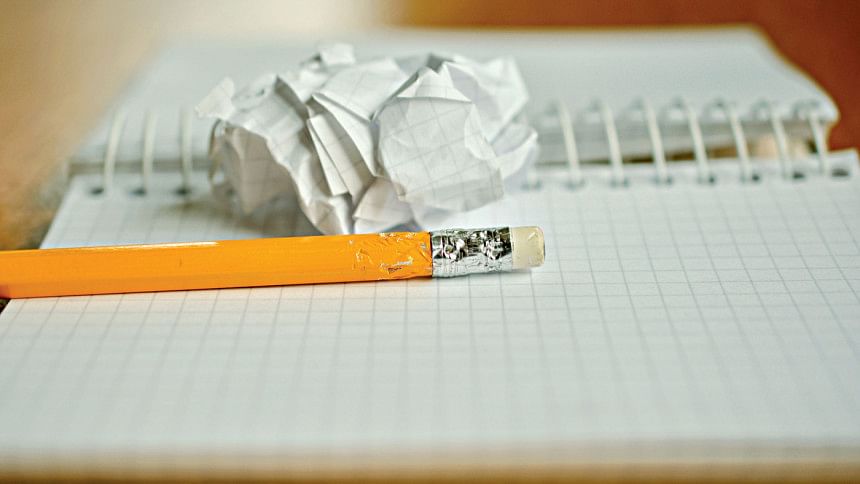 Everyone has an origin story, a euphoric moment where one realizes their dream. While not all of these moments may be fantastical, it can be a defining moment in one's life.
I found myself wondering what this moment would look like for writers. So I delved into the depths of finding the answer to a question that pestered me; why do writers write?
The answer however, wasn't as simple as I thought it would be.
Some writers are roped into this from birth in ways that they aren't fully aware of until much later. The way they were raised and certain exposure they got at a young age had them chasing their dreams before they even recognised it.
"My mom raised a bookworm," SHOUT's own Mrittika Anan Rahman explains. "I started reading at a very young age. I started maintaining a diary and it became my way of holding onto my memories."
At times, we recognise this desire to write early on. Aaqib Hasib, another one of SHOUT's writers, was inspired by a role model within his family -- his grandfather. "I watched him sit and read and write stories with a fountain pen on a manuscript," he recalls. "When he passed away, I wrote more and more, in hopes of living up to his name. In the process, I fell in love with writing myself."
All it takes is a step in the right direction. An act as simple as watching someone read a book or hearing someone talk about a character in a way that touches one's heart. This was the case for American author David Foster Wallace. His euphoric moment was when he heard his college girlfriend say she would rather be a character in a book than a real person. Voila! The spark had been ignited.
To some, writing comes in the form of a friend who is there in times of need, when it feels as though no one is listening. It is a release, as Anne Frank wrote in her diary, "I can shake off everything as I write; my sorrows disappear, my courage is reborn."
Sometimes, it is a way to express what one can't using their voice. The flitting of a hand across a page, brings out of them what they otherwise thought they were not capable of. Novelist Flannery O'Connor mentioned, "I write to discover what I know." She used writing as a window into her own soul, letting her see into a part of herself she may not otherwise have known.
Other times, writers find themselves clinging to the world of words by reading something that has them hooked. A beautiful story, a poem or an article that speaks to them in a way nothing else does. It ignites something in them that's then difficult to diminish.
A want. A need. To write. To create. 
"You should write because you love the shape of stories and sentences and the creation of different words on a page. Writing comes from reading and reading is the finest teacher of how to write," said novelist Annie Proulx.
And essentially, that is why writers write. Because somewhere, at some point in their lives, they fell in undeniable love with the process of writing. They became obsessed with the perfect order of words, with the way that they sound.
And that is why writers write.
Want to write for SHOUT? Send us your write-up to [email protected]
Syeda Erum Noor is dangerously oblivious and has no sense of time. Send help at [email protected]