When music is your love language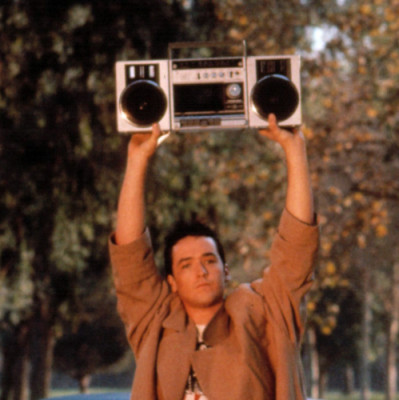 Do you remember that scene in The Perks of Being a Wallflower, when Charlie makes his friend Patrick a thoughtful mixtape — the one where "Asleep" by The Smiths was featured twice? Are you one of those poor souls who excitedly tried their hand at making a doomed mixtape after having your love for music reinvigorated by the movie? Don't worry, you are not alone.
We as a generation have been equally blessed yet cursed by the romanticisation of mixtape culture. It is the curse that makes us unable to listen to that one song because we unwisely dedicated that song to a lost someone.
However, there is a certain grace to the act of showing love through music that cannot be recreated. Music, in its own hidden way, can facilitate bonds so genuine that you cannot break that bond even years later.
You see yourself listening to K-pop just because you love your friends who listen to certain k-pop artists and you still cannot stop grinning foolishly every time "Sage" by Ritviz comes up in your shuffle because it is the very first song that your best friend suggested to you.
You realise at one point in your life that you cannot listen to the chorus of "Chaite Paro" by Aurthohin without your friend's voice because throughout your amateur singing career, you two have successfully managed to butcher the chorus too many times.
Then it comes down to a different kind of love. It's the one which persists every time you listen to the Submarine movie soundtrack. After all, it is the playlist a bespectacled gentleman made for you when you two were first getting to know each other many moons ago. You can always count on Alex Turner's voice along with the visuals of Submarine world to bring back flashbacks from the falling-in-love experience.
The same love perches behind your ribcage, on top of your now weary heart, looking at another bespectacled gentleman with a weary heart of his own. The love that peeks through again when you receive a message updating you on a playlist titled, "Words that Get Stuck in Your Throat". You look at the first song in the queue and see it is "Falling Slowly" by Glen Hansard that makes you smile because while it may just be a song, it is also a confession.
That's the thing about sharing music. It is, all at once, a vessel to declare your affection, intention and at times, ire. It is an extension of passion, which is why music can single-handedly cause you unspeakable happiness at one moment and unbelievable pain the next. However, whether it's an opportunity for pain or not, it is still a formidable way of showing love.
Raya Mehnaz likes to critically analyse anything regarding pop culture, and when she's not doing that, she likes to live life dangerously — one House MD episode at a time. Send help at fb.com/raya.mehnaz