Opinion
When music criticism takes a wrong turn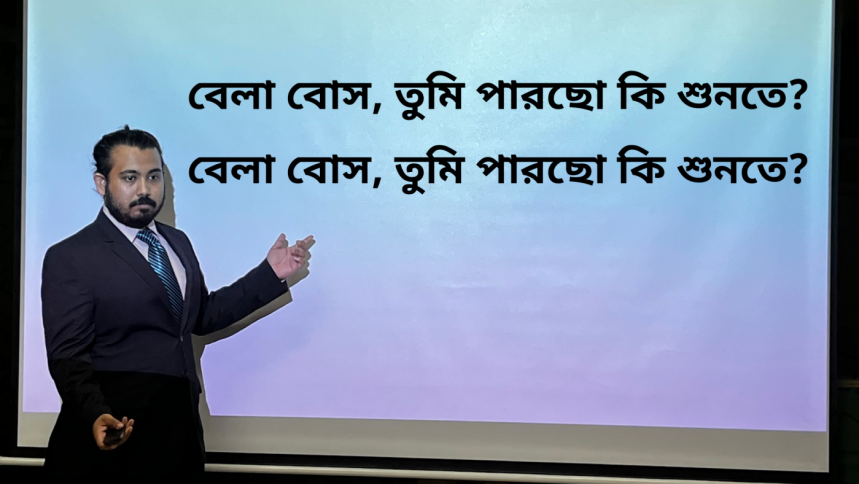 I empathise with the critics, I really do.
I get that Anjan Dutta's "Eta Ki 2441139" holds a lot of emotional value to people, whether it is because of the message it conveys or because it is a timeless classic. Recently, young upcoming artist Barney Sku's rendition of the same song titled "bela bose – barney's version" caused much debate online.
However, when discussions turn into diatribes, it ruins the platform for music promotion and reception for all parties involved.
The basic premise of clarification for unpacking this unique situation is to maybe agree that music is, to its greatest possible extent, subjective. Music certainly has objectively quantifiable elements that people can learn to appreciate but even whether those elements are good or bad is still subjective.
It is made, at the end of the day, for listeners.
Here's the catch though. The objective status of music or any other art form does not grant it immunity from evaluation. Not everyone has to like what you have put out, and people reserve full rights to criticise and comment on your music as they please, so long as it is within the boundaries of reason.
People, in their attempts to favour and preserve the original songs of their favourite artists, are quick to swoop to toxic measures. There's a fine line of distinction between critiquing a piece of music that may in a constructive manner, and blatantly turning into a gatekeeping troll.
Soon enough, the incessant rant posts and hate comments are no longer about the song itself, but about proving one's identity.
Many people associate the song with their culture, heritage, sentiment, and to an extent, their personality. Soon, it's no longer about whether the song is good or bad, but about how one feels personally 'attacked' by the ruination of an old-timey classic. Even those who never even heard the original were quick to jump on the bandwagon because it was seen as 'elite' to be one of those who defended the original. The said elite then took to comment sections and direct messages to attack a young artist personally.
A huge chunk of the 'criticism' seen online is just people acting out in a different version of the 'I-was-born-in-the-wrong-generation' trope. Genuinely humorous parodies and memes turned to barbaric pillagery in the comments section. Many were quick to cancel the artist and ask them not to pursue a career in music anymore.
This is where criticism stops being constructive and enters toxic territory. We need to make sure that the criticisms we're posting online regarding any sort of art form do not include direct or ad hominem attacks on the artist themself.
However, as much as criticism is necessary, the added toxicity that comes with the Facebook posts is never justified.
I think, for the most part, music is free real estate. As an artist, you're free to remix, sample, edit and add your own twist to pre-existing originals, and people are open to interpreting the output and having discussions surrounding it. However, you as an artist should be aware that your listeners have an inherent right to critique it, and you should also know how to receive said criticism without turning it into a feud between musicians. Not all press is good press, only cherry-picking the positive reviews can also act as a deterrent towards improvement.
So, perhaps the next time another allegedly insulting remix is out, both parties can leave the mudslinging and the sycophancy at the door.
Koushin is your average leftist e-girl with crippling imposter syndrome. Send her video essays on indie films at koushinunber27@gmail.com