What is the Bangladeshi aesthetic?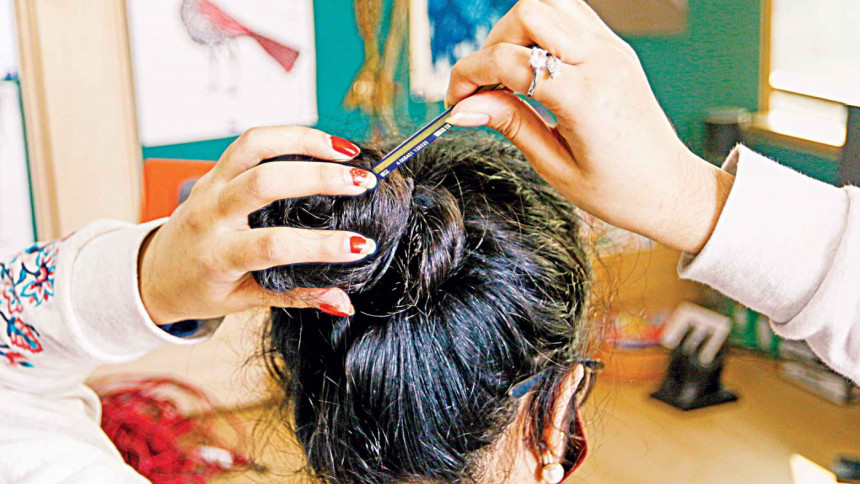 It's hard to think about fashion these days without talking about the rise in subcultures and aesthetics. The aesthetics in question include dark academica, goth, and cottagecore, and they're explored and popularised heavily by platforms like Pinterest, Tumblr, and TikTok.
Aesthetics is defined as a branch of philosophy that deals with the nature of beauty, taste, and art. Looking at all of these examples led me to think about the subcultures in our local context. While they do exist here, we also have some of our own:
The Himucore
This aesthetic is obviously based on Humayun Ahmed's famous character Himu. It's defined by mustard-yellow panjabis and fatuas, with a strong disregard for shoes. Accessories could include flowers in your hair and a pair of glasses that you probably don't need. A perpetual Pahela Falgun, reading palms and predicting the future.
The Chhayanaut
Chhayanaut has been the introduction to music for generations of musicians and singers. They play Tagore alongside Bengali rock bands. Their wardrobe is all the earthy tones. Light green panjabis. Cotton sarees with clay earrings on weekends. Brown silk. Red and white colour schemes. Big bold bindis. A little smudge of kohl on the edge of the eyes. Occasional pearl studs from their mothers. Fabric satchels filled with notebooks of sargam. Wrists of bangles and rustic bracelets. A guitar next to the harmonica.
The Charukola
This is for the artists and art enthusiasts. Everyone's hair is in a bun, probably held in place with a pencil. Casual outfits with a plethora of accessories. An infinite colour scheme. A brush tucked behind the ear. Paint splattered shabby jeans with faded T-shirts. Scarves around the neck. Long, jute satchels hanging with every paint brush from New Market. A strong urgency in the air, to create something new.
Culture's Girl
The fashion aspect of this aesthetic includes loads of thrifted pieces and hand me downs. Wearing your mother's watch for "sentiment" or your brother's worn in oversized jacket for warmth. Western outfits with eastern elements: throwing a denim jacket over the threaded kurti in winter and wrapping a shawl over T-shirts. Silver jewellery with everything. Bindis with any outfit. Intricate mehendi designs. Roaming around Shilpakala Academy for art exhibitions, and Bangla Academy for the book festivals. Dressing up at home for no reason. Curfew at sunrise.
Bengali Academia
This list is incomplete without including the scholars and students whose most prominent accessories are eyebags from staying up late. Who carry fully annotated books with pages falling off, that they bargained for in the sun at Nilkhet. Who are STEM majors but secretly write novels. Discussing politics over endless cups of tea and sitting on campus yards with roasted peanuts. Coffee and tea stains on their freshly ironed clothes. School uniforms with a blue tint. Pashmina shawls over white panjabis and kurtis. Messy unkempt hair falling over thick glasses.
The Bangladeshi aesthetic spans over boats and rickshaws, alleys and foot overbridges, street foods and tong er cha, natoks and Matir Moina – an article can't possibly encompass it. Fashion has always been an extension of culture. That's why food, film, music, and language inspire us in the ways we express ourselves through style.
Aahir Mrittika likes to believe she's a Mohammadpur local, but she's actually a nerd. Catch her studying at mrittikaaahir@gmail.com