What is happening in Iran right now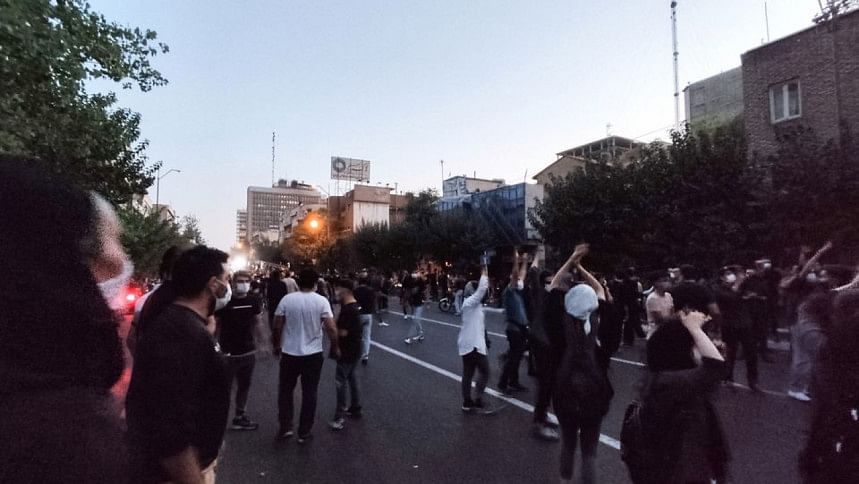 On September 13, a woman named Mahsa Amini, 22, from Iran's Kurdish province was put under arrest for a dress-code violation in the country's capital Tehran. That very day, she suffered from a cardiac arrest under police custody and was subsequently admitted to the hospital. After 3 days in a coma, on September 16, Mahsa Amini was pronounced dead by the officials. 
The Iranian police have labeled this as an unfortunate event caused due to pre-existing medical conditions but Mahsa's family has refuted this claim saying she has always been a perfectly healthy person. Following this tragic incident, severely outraged Iranian citizens have taken to the streets to demand an investigation of the exact details of her death and to protest Iran's "Guidance Patrol" regime.
There is no novelty to the country's extreme impositions, as it dates back to the Iranian Revolution during the late 1970s. Since then, the country has been turned into an Islamic Republic with virtually zero tolerance for secularism or public opinion. Iran has always faced heavy scrutiny and has been under the spotlight for decades due to its hostile and overzealous stand on women's attire.
To help paint the picture, consider the most recent government announcement where authorities have informed that they were leaning towards an initiative that would use facial recognition technology in public transport. This measure is to be taken to strengthen their surveillance of citizens who were breaking the dress code laws. Apart from this, several other strict "moral" guidelines encompass nearly all aspects of the public and private lives of Iranian citizens and they are overseen by the state's ill-famed Morality Police.
This is not the first-time people have revolted against the country's moral policing policies. Mahsa Amini's arrest was one of hundreds of cases of women being put behind bars for not adhering to the strict public dress code imposed by the Iranian government. 
The code, which asks women to be fully veiled in public, has been a matter of severe dispute as the imposing nature of the law violates people's freedom and security. Women are often burdened with a criminal record simply for their choice of makeup or shoes and manhandled in case they resist. Many of these accounts of arrests have involved the women being subject to police brutality with most of them serving sentences in prison or receiving lashes to atone for their "crime".
The ongoing protest and people's discontent are nowhere near over as they have now heightened to an alarming degree. The public outrage and clashes between protesters and the police force have turned increasingly violent within the last 6 days with at least 7 people dead. In an attempt to scale down on the global outcry on this issue, the government has currently disabled internet access for its citizens where protests have taken place.
The severity of this particular case is paramount and its obscurity leaves no room for consolation for Mahsa's grieving family and friends. However, as more and more people gather in fierce anti-government backlash, people's determination to seek justice remains strong. The world is yet to see how these days of protests will play out and whether such restrictions will be eased in order to prevent people's mistreatment in the future.