What happened to Hriday Mondol is a symptom of deeper insecurities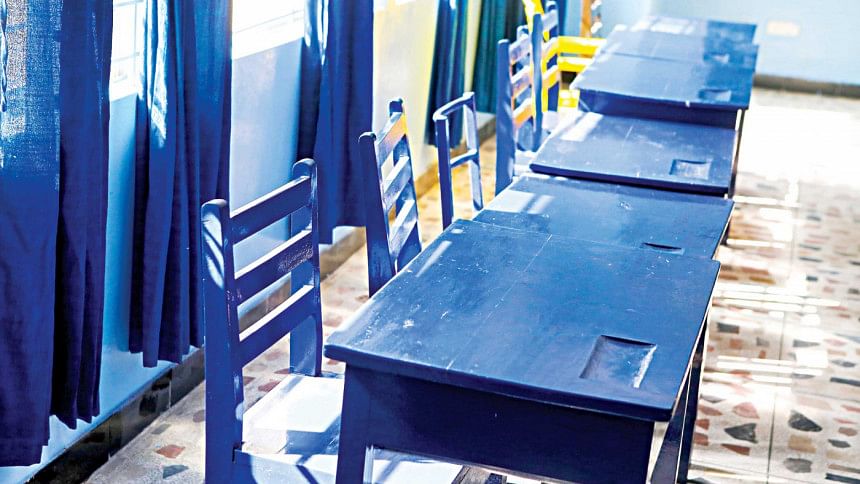 I don't know if the baffling lack of tolerance of free thought in our classrooms, like in all other spaces in our country currently, stems from hyper-religiosity, genuine hate for people of other religions, or sheer ignorance.
My own time at university was filled with apologies by faculty members after saying anything that could remotely hurt anyone's sentiments. A lecturer would make a statement for the sake of an argument, or even for humour, and quickly make an apology, scanning faces across the classroom to check if any student looked like their religious sentiments were hurt. 
My faculty members were all learned people who knew what they were talking about and were making relevant remarks in context to things we were studying. So, why did they need to lower themselves and issue an advance apology to their students and pander to their egos?
Because we are all scared. Censorship comes in many forms and some are entirely self-inflicted. Turns out some people like being free and getting to see their families.
The recent incident where school teacher Hriday Mondol was sent to prison over a conversation he had with students about science and religion really strikes a chord.
We have to ask when we arrived at a point where we bombard our teachers with targeted questions and take it upon ourselves to find a place for them in jail for their answers. Why is this something that is permitted within the bounds of our classrooms?
Do we have authority over what someone else says? Is it our job to punish them?  Perhaps these are questions that have confounded philosophers over the ages but few of us will pretend we don't have an opinion to these questions ourselves.
We have to ask why we enter a classroom in the first place. It will perhaps be naive to believe everyone goes into a classroom to grow as an individual, to expand our minds, to listen to viewpoints different from our own and learn to defend our arguments with logic, grace and respect.
Perhaps we go to classrooms to earn degrees, memorise facts and preserve our hard earned grades only.
What is the role of a teacher? Is it to encourage free thought and rational thinking among students or to finish lessons on time without straying an inch from the approved syllabus? Where is the room for free exchange of knowledge between teachers and students, where teachers are allowed to express their thoughts?
If it sounds like I have a lot of questions, it is because I really do.
Our minds are of course shaped by a larger society before we even enter a classroom. We live in times when communal clashes, religious intolerance, and moral policing are on the rise. We are closing our minds to new (or old) ideas that contradict what we already believe to be true.
We are scared of what people say out loud. We live in a society where people of different religions and cultures coexist. If we happen to be part of the ethnic, linguistic or religious majority, surely others won't pander to our egos and censor their every move and word to protect us, particularly when we do frighteningly little to return the favour.
Mrittika is sub-editor of SHOUT. You can find her at [email protected]