What does AI hold for the future of the music industry?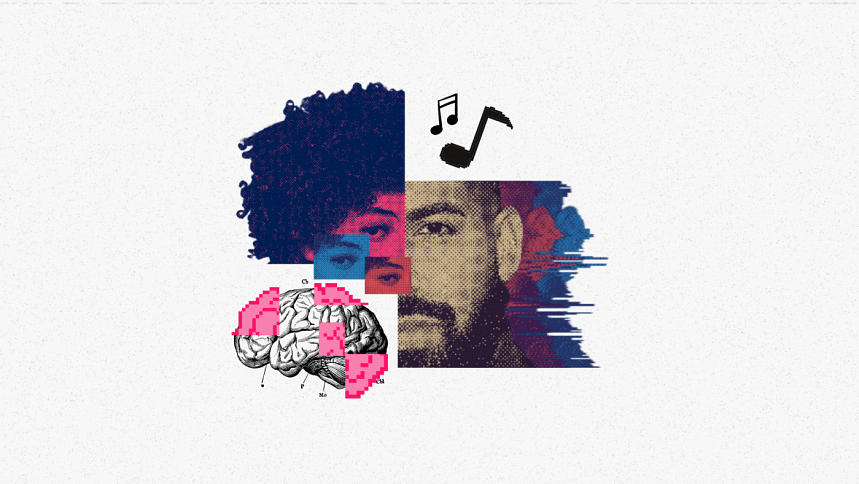 A couple of weeks ago, while procrastinating, I stumbled across something on TikTok that made me do a double-take. Someone had made an AI-generated iteration of Joe Biden singing Ice Spice's verse on "Boy's a Liar pt.2". To say this shook me would be an understatement. AI Joe Biden was dropping some serious bars and ad-libs, and the singing was eerily lifelike, concerningly fluent.  
Out of nowhere, artificial intelligence has gone from technology reserved for the world of superhero movies to something you can now use to write homework. Following the mainstream integration of tools such as ChatGPT and DALL-E 2, more and more artificial intelligence applications have come into the mainstream. Of the new host of music AI generators that have cropped up, the biggest is Google-backed MusicLM. Similar to ChatGPT, MusicLM can generate music from written prompts and might just change things going forward.
Artificial intelligence has already started to make headway into mainstream music. This February, David Guetta used AI tools to write and generate a verse in Eminem's style and even played it during a live DJ set. Spotify also recently stepped into the world of artificial intelligence with its AI DJ "X." 
Conversely, fans have also opted to use AI to make their favourite artists sing "covers" of popular songs. Famous examples of this are the very believable Ariana Grande covers of hits such as "Telephone" and "Levitating". Other stans have also jumped on the bandwagon, resulting in Rihanna covering "Cuff It".
However, people generating AI covers have it out for Drake, which has resulted in a now-viral cover of the rapper singing the K-pop hit "OMG". Another cover of Drake covering Ice Spice's "Munch" blew up on the internet last week and was promptly slammed by the rapper himself in an Instagram story. 
On the flipside though, AI technology has started to freak out the music industry. The initial boom of ChatGPT plagued the music industry with several copyright issues. Universal Music Group (UMG) demanded streaming giants Spotify and Apple Music block AI access to their catalogues – elaborating that unauthorised usage of artists' music who are signed under UMG to train artificial intelligence violates the creator's rights.
Adding more fuel to the fire, @ghostwriter977, a TikTok user, generated a collaboration between Drake and The Weeknd, having them sing lyrics which he wrote. As expected, the clip and account went viral. But, within the span of a few days, the song was removed from all platforms, courtesy of UMG. 
Universal has doubled down on its demands that all platforms block AI access to its catalogue, branding the song as fraudulent. Upon further inspection, it turned out that @ghostwriter977 and the song are part of a potentially dangerous crypto-adjacent stunt.
On the surface, integrating artificial intelligence technology with music might seem like a good idea. But in reality, things may not fare so well. While using AI in music can breathe new life into the industry, there also exists a possibility that it might open up a whole host of complications and infringements. 
References:
1. Variety (April 13, 2023). Universal Music Asks Streaming Services to Block AI Access to Its Songs. 
2. The Verge (April 19, 2023). What's really going on with 'Ghostwriter' and the AI Drake song?
Academic pressure is causing Taaseen Mohammed Islam to dissociate in-real-time. Send him letters of encouragement at [email protected]