WEC 2022: Bangladesh wins three silver and bronze medals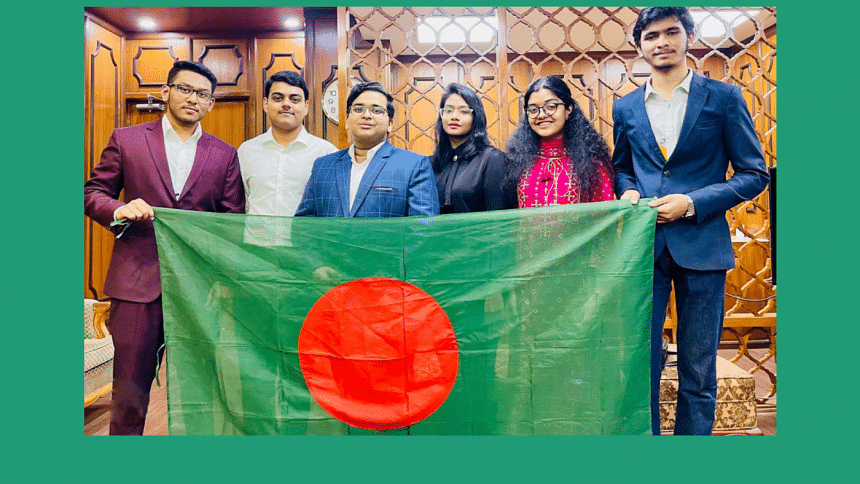 The World Economics Cup (WEC) is a worldwide education program with the goal of empowering the next generation of economics leaders and expanding their global network. It is an economics-only competition containing multiple-choice questions concerning fundamental economics ideas, material-based questions based on in-person economics study, and questions that test students' creative problem-solving and inventive thinking abilities. Organised by Shanghai Future Leaders Education Foundation Inc, the competition is divided into three components. The Fundamental and Deep Comprehension exam were used to assess participants' understanding of macroeconomics, microeconomics, and other complex economic ideas. Lastly, the presentation round challenged the contestants' thinking and innovation abilities.
This year, Bangladesh ended the event on a victorious note, winning a total of three silver and three bronze medals. The prestigious international competition for young economists was held from November 15 to 16, in Shanghai, China, and witnessed a gathering of 286 participants from 53 teams across 42 countries. 
Team Bangladesh, comprising of Ashab Ribat, from Maple Leaf International School, Fahim Mosharrof Ratul, Rubaiya Hassin Farheen and Raiyan Haque, from Mastermind English Medium School, Anusree Chakraborty, from SFX Greenherald International School, and Ehan Fayaaz Faruque, from International Hope School Bangladesh, ranked 9th in WEC 2022. Fahim, Ashab and Raiyan bagged the silver medals while others were awarded bronze.
As per tradition, the Bangladesh Economics Olympiad (BDEO) chose the national team to represent Bangladesh in China after three layers of thorough evaluation of about 2000 participants from across the country. In addition to this, a month-long preparation period for the international competition was also organised. The platform is striving to promote Bangladesh's economics curriculum forward with tenacity. Its goal is to improve human capital for the nation's economic growth.