Types of people in a Rich-kid Friend group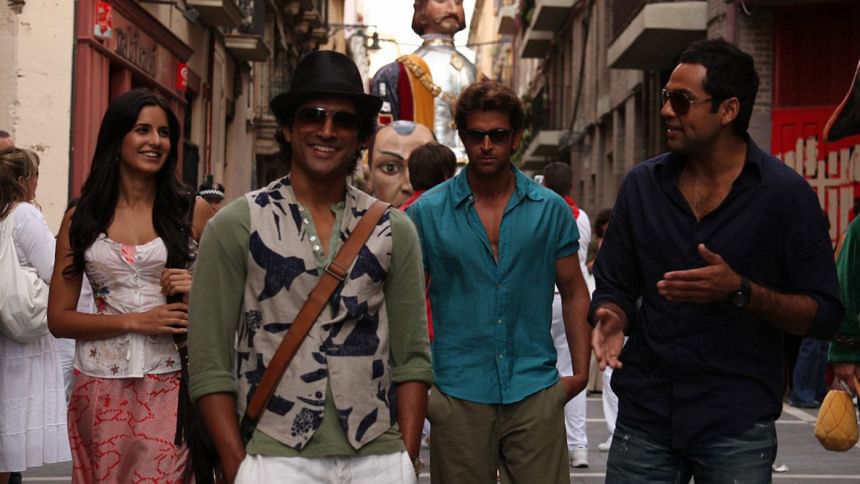 You've seen F.R.I.E.N.D.S, a show about a group of (non-diverse) friends figuring out their twenties together. Now, brace yourselves for the deranged gulab-jamun and jalebi eating North Dhaka version of it. Our cast comprises Anika, Bushra, Fardin, Nabil, and Iftekhar, a stereotypical group of hip, second-generation rich Dhakaiyas navigating the hurdles in life.
The One Who Lives in the Tri-state Area
Anika lives in the elite neighborhood of Gulshan and hangs out around its sister areas, (North) Banani and Baridhara, and this is what her whole personality is made of. While she neither prays nor consistently exercises, Gulshan Lake Park and Society Mosque are somehow a fixture in her snaps and social media stories. She probably regularly drinks the 650 taka "Coconut Water lemonade" from a certain hotel in Gulshan. However, Anika makes such a big deal about the Tri-state area that her friends are convinced she actually lives in Badda, also known as Gulshan 3, or Niketon (maybe Gulshan 0.5?). 
The Coaching Social Butterfly
Have you ever seen someone you vaguely know but have 150 mutual friends with on Facebook? That, my friend, is a coaching social butterfly. Bushra will be at a coaching no matter what, even missing out on school to be there. Bushra seems like she has it all: a diverse circle of people from many schools and around 2,000 followers. But no matter how hard she tries, she just can't get a grasp of A-level Accounting. Luckily, she makes up for her academic woes through her lively social life. After all, why study when she can spend her entire life getting bankrolled to go to coaching classes. That's where it's all happening.
The Chronic MUN'er
Fardin is like the coaching social butterfly but has an intense ECA addiction. What Bushra accomplishes by wasting time at coaching, Fardin accomplishes by paying to attend MUNs. He will follow MUNs anywhere and everywhere, even going to India and Thailand to participate. Expect him to have at least 500 photos at ICCB in formalwear, each set of suit and tie new, but only slightly worse than the last. No one knows where Fardin's MUN addiction stems from, but it's most likely a last-ditch effort to bypass the NSU route to Canada. 
The One Born Abroad
Nabil used to live in New York City and was, without warning, bought to Dhaka at eight years of age and had to figure out a whole new way of life. Everyone judges his fixation on the US and how he never shuts up about it. But no one understands how it feels to be the odd one, being ridiculed for having different interests, and an accent that's real instead of being fake. Sticking out like a sore thumb because he called football soccer that one time, he can never really live down the fact that he came back from the place everyone wants to go, yet he's not sure if he wants to. But how can someone with a blue passport have any real problems? 
The NSU'er Who Plans to Transfer Credit to Canada
Firstly, this friend is probably studying BBA in management, marketing, or Human Resource Management. Iftekhar will boldly preach his multi-pronged plan to settle in Canada every time you see him. He aims to start with a simple credit transfer and somehow end with a real estate empire in Toronto. But, let's not mention his abysmal transcript and IELTS score. In true NSU'er fashion, Iftekhar will praise Canada and brand the US a "third-world country in a Gucci belt," while wearing his iPhone and a fake Gucci belt. 
Turns out Taaseen Mohammed Islam can write semi-decently at the expense of being able to do basic math. Send him pointers at [email protected]